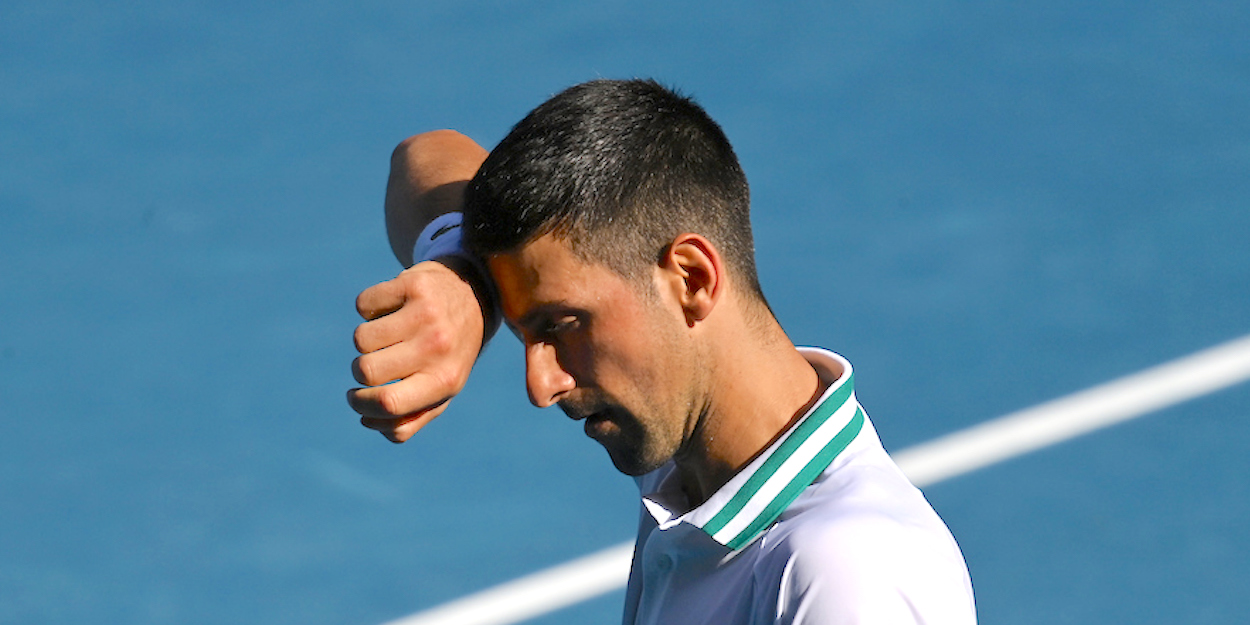 Novak Djokovic on Serbia Open defeat: 'I played with dizziness – I was really sick'
Novak Djokovic said he was feeling 'really sick' in the third set of his surprise loss to Aslan Karatsev in Belgrade.
The pair faced each other in memorable epic on Saturday, with Karatsev coming out on top 7-5, 4-6, 6-4 after almost three-and-a-half hours on court.
Djokovic was short of his best tennis, and afterwards he revealed he was suffering some health problems in the third set of the match.
"He played fast, the way he knows," Djokovic told reporters in Belgrade. "I expected it.
"I started well, but there were many different factors [such as] decreased concentration, physical fitness, and health.
"In that third set, I played most of the time with dizziness. I was really sick, and I had an opponent who pressed me.
"He was phenomenal, he played accurately. Congratulations to him. He won in the best way."
Asked what he felt went wrong on the day, Novak Djokovic said it was tough to really identify at the moment, and it may actually have been nothing.
"I don't know, maybe a little luck," he said. "Probably if I analyzed the whole match to know more, it all came down to a shot or two.
"That decides the winner at this level. It's a sport, sometimes it prevails on your side, sometimes not.
"I fought but the level of play on my part was pretty bad I keep working I'm sorry I lost."