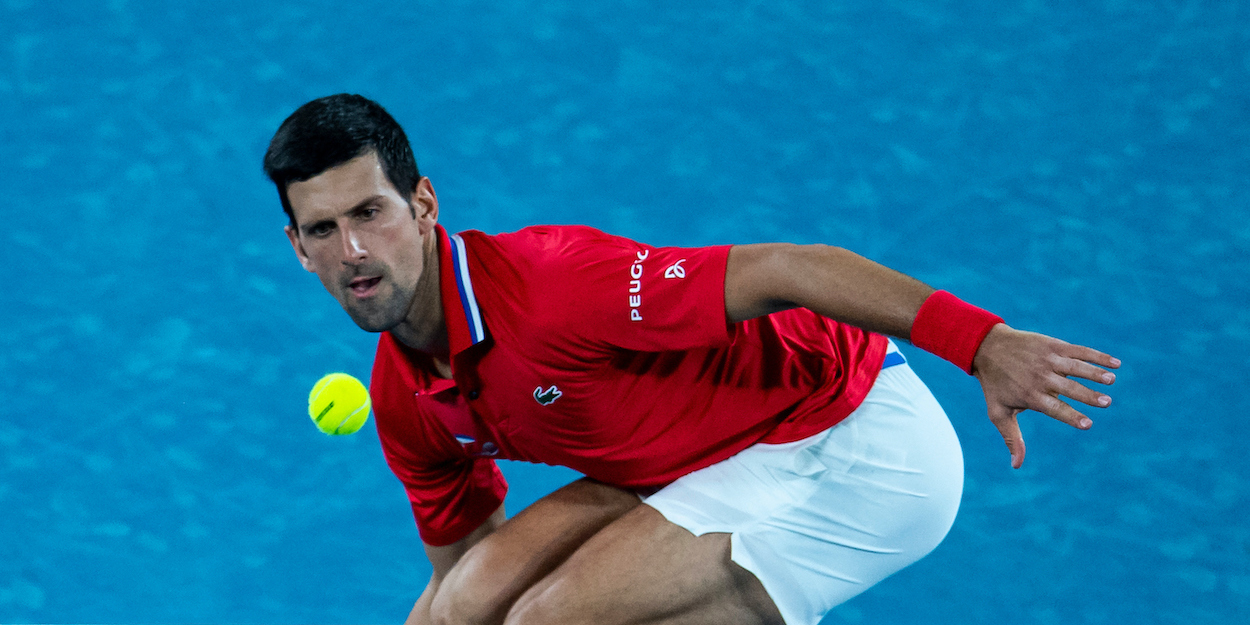 Novak Djokovic 'focused on next rival, not Medvedev and co' at Olympics
Novak Djokovic says he will not let himself be distracted from each next step as he works towards Olympic gold.
The Serb eased past second round opponent Jan-Lennard Struff 6-4, 6-3 to set up a clash with world No. 34 Alejandro Davidovich Fokina.
With the Spaniard in the form of his life, he will not be an easy opponent for the world number one, who acknowledged as much.
"We know each other well, we often train together when I'm in Spain," Djokovic said of his third round opponent. "He is a 'clay specialist' and he also plays well here.
"I am satisfied with how I played, it was better than in the first round, especially from the baseline," Djokovic  said of his victory over Struff.
"The crucial moment of the match was my break in the 10th game of the first set. I took the lead and after that it was easier for me in the second."
Djokovic only faced two break points in the match, surrendering one. Meanwhile, he converted all three break chances he was given throughout the match.
Looking ahead to his battle with Davidovich Fokina, the Wimbledon champion is laser-focused to reach the quarter-finals.
"Fokina is the only one now on my mind, the priority is the next match, I can't look at what Medvedev, Tsitsipas or Zverev are doing, my biggest rival is here [in the form of Davidovich Fokina]."