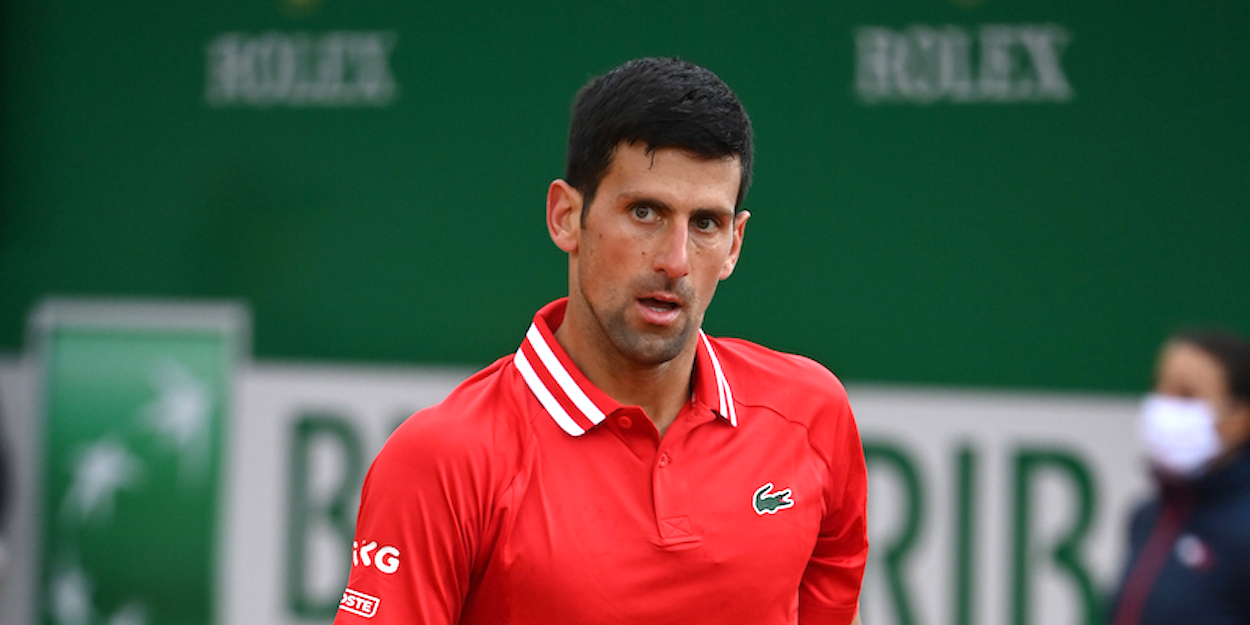 Novak Djokovic 'not in best shape to win Roland Garros', says Grand Slam legend
Boris Becker has cast doubt over the French Open chances of Novak Djokovic and Dominic Thiem, saying neither are in their "best shape".
This week's Italian Open is the third clay court event of 2021 for Djokovic, and just the second for Thiem.
World No. 1 Djokovic is in quarter-final action against Stefanos Tsitsipas in Rome today, while the Austrian fell yesterday to Lorenzo Sonego.
Six-time Grand Slam winner Becker was speaking on the Das Yellow vom Ball Eurosport podcast.
"I think (Stefanos) Tsitsipas is very strong, I think (Andrey) Rublev is very strong. Thiem is not in good shape for me yet. Something is not quite right," Becker said.
"Djokovic also lost early in Monte Carlo and in Belgrade. He's not on his (best shape) either. The tournament in Rome is extremely important for him."
The Serbian fell in the semi-finals of Belgrade to Aslan Karatsev last month, while Thiem was beaten by Alexander Zverev in the Madrid semi-finals last week.
(Photo credit Ray Giubilo)