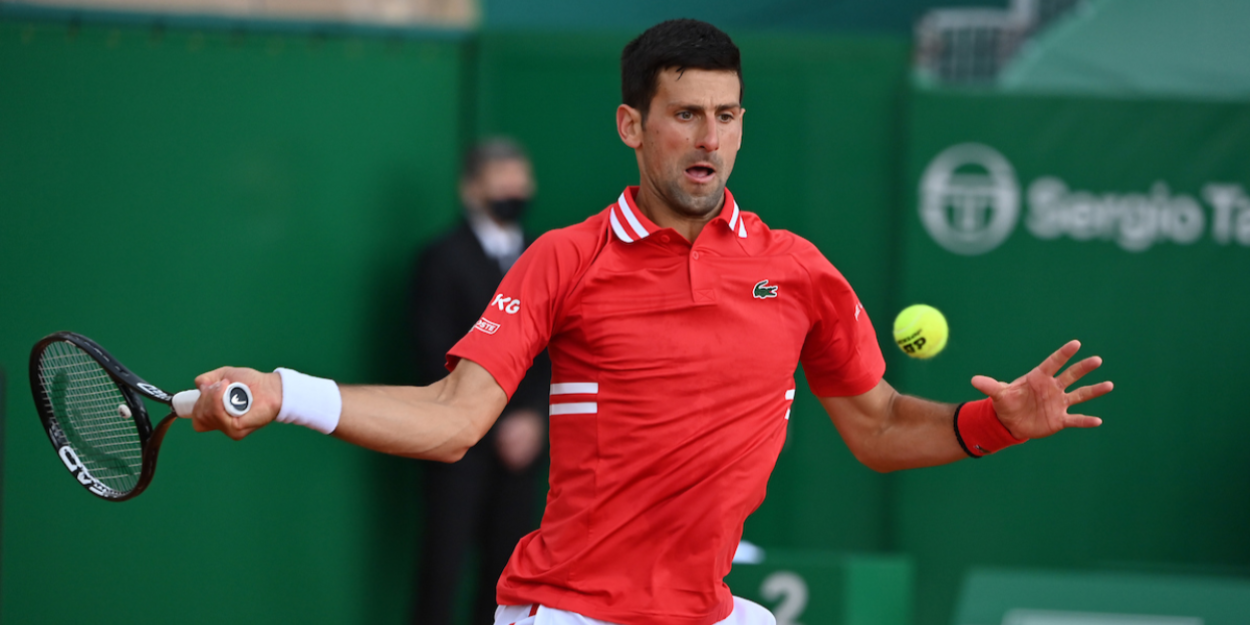 Novak Djokovic: 'It's interesting for fans to see me and Nadal losing to some new players'
Novak Djokovic said he is 'not too concerned' by his and Rafael Nadal's defeats in Monte Carlo as 'it's not possible to play perfect tennis every week'.
Djokovic was upset by Dan Evans in the third round at the Monte Carlo Masters last week, while Nadal was beaten by Andrey Rublev in the quarter-finals.
"We probably made a lot of people think that we can play perfect tennis every single week for the rest of our lives, but that's not possible," Djokovic said in an interview at this week's Serbia Open.
"I don't think there is anything strange, it's just a bad week, [if] our opponents have a very good day, they win a tennis match. It's as simple as that.
"I think Rafa, myself, Roger (Federer) have been very successful and dominant in the past 15 years or more and you have a new generation of tennis players coming up and we have to adapt ourselves.
"We have to understand how to improve, how to get better, how to adjust our game to this new group of players that are challenging us for the top spots of the world and for the biggest trophies in the world.
"I'm not too concerned, especially when it comes to Rafa on clay. I don't think one or two matches or two weeks is going to change the way he plays on clay or for the upcoming tournaments.
"But obviously it's interesting for our sport to see us maybe losing to some new players, making things a little more interesting for tennis fans.
"Obviously we don't want to lose, I think we both want to keep that level of performance and quality of tennis really high for as long as we possibly can."
(Photo credit Ray Giubilo)