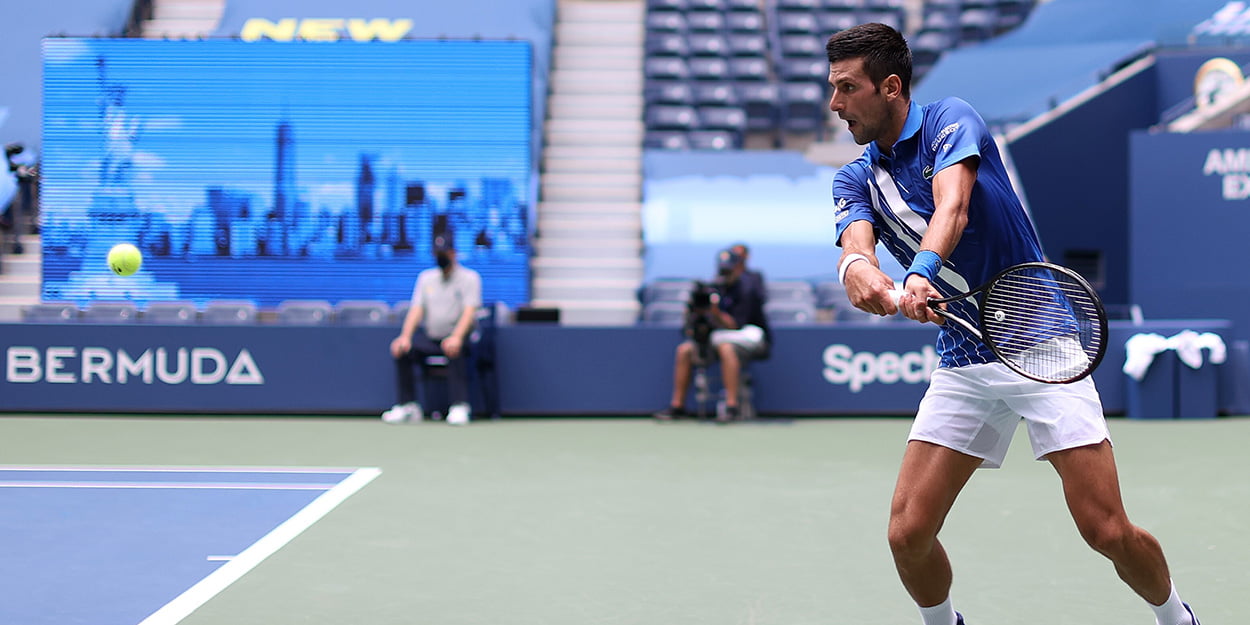 'Novak Djokovic is unbeatable right now,' declares top analyst as Serb powers on at US Open
Novak Djokovic is 'unbeatable at the moment' according to Mats Wilander, who believes the lack of fans at the US Open is helping the Serb.
Djokovic beat Kyle Edmund on Wednesday despite losing the first set, and will face German Jan-Lennard Struff next.
In the past, crowds haven't always been as kind to Djokovic as his talent has deserved, but that's not been a problem this time due to the tournament being played behind closed doors.
And that, according to Eurosport expert Wilander, is only making him all the more dangerous.
"Novak Djokovic will probably thank himself for losing the first set tonight against Kyle Edmund because it forced him to play being down a set, having to win the first four or five games in the second set to avoid being put in a tricky situation," Wilander said.
"I would say that the fact he lost it will help him, especially when you play someone like Struff who serves bombs the whole time and takes chances the whole time. Jan-Lennard will be more ready for it.
"At the same time, Novak is just enjoying himself in his own little world because no fans are heckling him or he can do whatever he wants in terms of body language. It really is up to him.
"If Novak loses concentration then Struff could be a problem, but I don't see it – Novak is unbeatable at the moment."