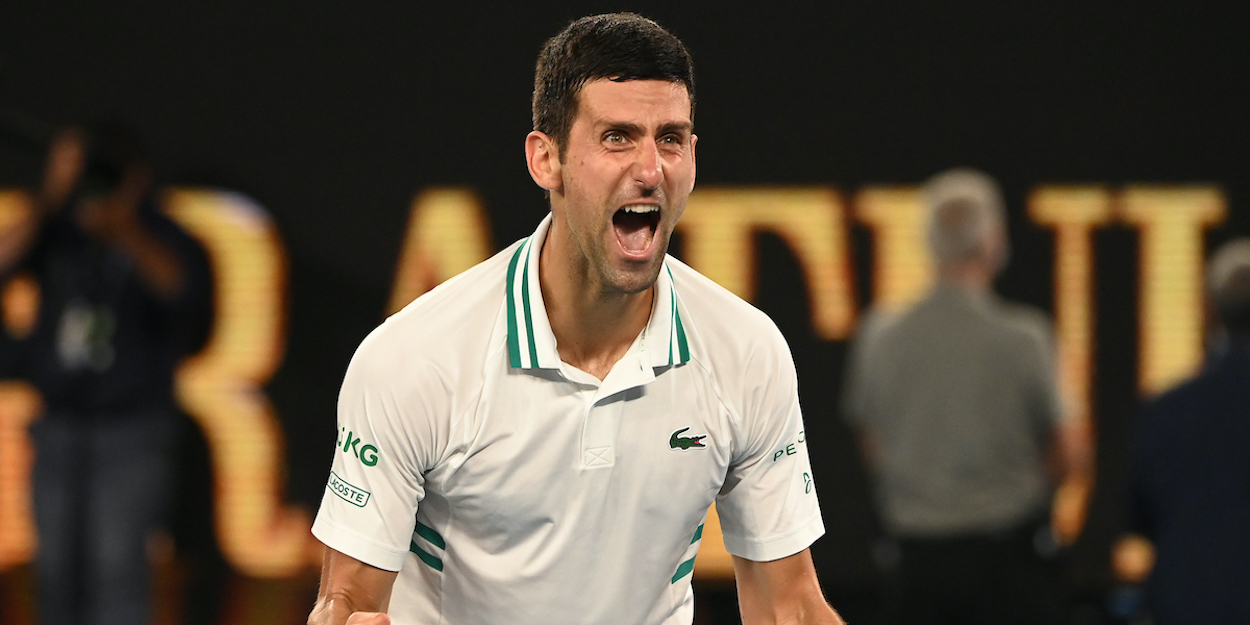 Novak Djokovic is top of the rankings pile – How does he stack up otherwise?
Novak Djokovic has surpassed Roger Federer for the record of most weeks at World No.1, with the Serb having spent a total of 311 weeks at the top. What other records does he hold and which ones are within touching distance?
It is no secret that Djokovic's main focus is now on Grand Slams, namely matching and surpassing his contemporaries Rafael Nadal and Roger Federer. But Djokovic does hold a number of other impressive ATP records in his own right, with a fair few more within the realm of possibility before he retires. 
ATP Masters 1000 Titles
Novak Djokovic holds just about every Masters 1000 record you could think of. He has won a record 36 titles at Masters 1000 level, ahead of Nadal on 35 and Federer on 28.
By winning Cincinnati in 2018, Djokovic became the first player to complete the 'Career Golden Masters' by winning all nine of the Masters 1000 level tournaments at some point in his career. In addition, with the Cincinnati 2020 title, he became completed it again, having won every Masters 1000 tournament at least twice.
The only tournaments he has won just twice are Monte Carlo and Cincinnati, so Djokovic could do it a third time over by winning them each once more.
Djokovic holds the record for most Masters 1000 titles in a season with 6, and most finals in a season with 8, both achieved in 2015. He also holds the record with Nadal of most consecutive titles at 4, achieved three times in 2013-14, 2014-15, and 2015-16. Finally, Djokovic holds the record outright for most consecutive finals at 7, achieved in 2015-16. 
ATP Finals
Roger Federer holds the record for most ATP Finals titles outright with 6, but Djokovic is a close second alongside Pete Sampras on 5. However, Djokovic alone does hold the record for most consecutive titles with 4 between 2012-15, as well as the most consecutive finals at 5 between 2012-2016, tied with Roger Federer. 
Grand Slams
While Djokovic's Grand Slam total of 18 is slightly behind that of Federer and Nadal on 20, Djokovic does boast a handful of records over his two biggest rivals. 
While Nadal dominates Roland Garros with 13 titles and Federer does Wimbledon with 8, Djokovic is at home in Melbourne with 9 Australian Open titles.
Along with Rod Laver, Novak Djokovic is the only man to hold all four Slams at once, meaning that he was the defending champion for all four events, which he achieved in 2015-16. He even did it on three different court surfaces, hard, clay and grass, whereas when Laver played all the Glams but Roland Garros were played on grass.
He also holds the record for most consecutive Grand Slam matches won with 30, again achieved in 2015-16.
Despite the record Grand Slam tally of the Big 3 of Federer, Nadal and Djokovic, none of them have completed the Double Career Grand Slam, whereby they win each tournament at least twice. Djokovic and Federer have only one French Open each, while Nadal has one Australian Open.
Djokovic could become the first man in the Open Era to complete the Double Career Grand Slam if he wins Roland Garros a second time before Federer claims it or Nadal claims the title in Melbourne. With the Olympics in Tokyo fast approaching, Djokovic could join Andre Agassi and Rafael Nadal in achieving a Career Golden Slam if he were to win the gold medal, as well as joining Agassi in a Career Super Slam, winning every Slam, an Olympic gold medal, and the year-end championships (ATP Finals) all at least once.
Miscellaneous
Novak Djokovic has 218 Top-10 wins in his career, only 6 behind Roger Federer's record of 224. At time of publishing, Djokovic is 0.02% behind Rafael Nadal in winning percentage across his career. Nadal's win/loss record of 1008-205 gives a win percentage of 83.10%, while Djokovic's record of 943-192 is a win percentage of 83.08%.