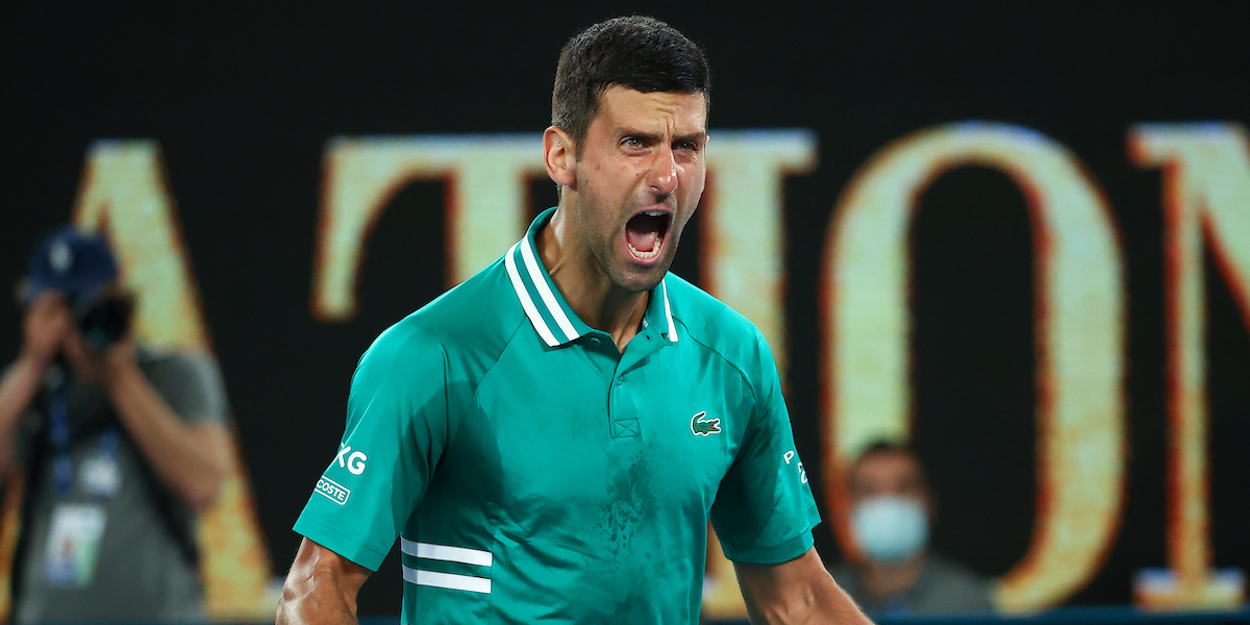 'Novak Djokovic is the strongest in history in terms of trophies won', insists Lorenzo Sonego
Lorenzo Sonego has heaped praise on world number one Novak Djokovic, stating the Serb is statistically the best player ever.
The 34-year-old's bid to complete calendar Grand Slam fell at the final hurdle as he was defeated in straight sets by Danil Medvedev in US Open final. The world number one won 27 consecutive Major matches which saw him win Australian Open, French Open and Wimbledon titles earlier in the year to go level with Roger Federer and Rafael Nadal on the all-time Major list with 20 Championships.
Sonego believes Djokovic's results in 2021 prove that he is ahead of Nadal and Federer, highlighting that Djokovic sets himselves the loftiest targets, as such as winning all four Majors in a single year.
"Djokovic has had incredible results, is practically the strongest in history in terms of trophies won," Sonego said. "He has the grandest objectives, like winning the calendar year Grand Slam which he almost did this year."
Sonego added that the Serb's below-par performance in his US Open final against Medvedev shows that nobody is immune to pressure, before lauding Djokovic for winning three Grand Slams and reaching the final of the other as 'phenomenal'.
"Nole has shown that we are all human beings, and that the pressure is very difficult to manage," Sonego added. "If no one has managed to do it in the last 50 years there is a reason. And anyway, winning three Grand Slams and making the final in the last one is something that only phenomenal people can achieve. Djokovic has won everything, he only thinks of being calm and having fun."