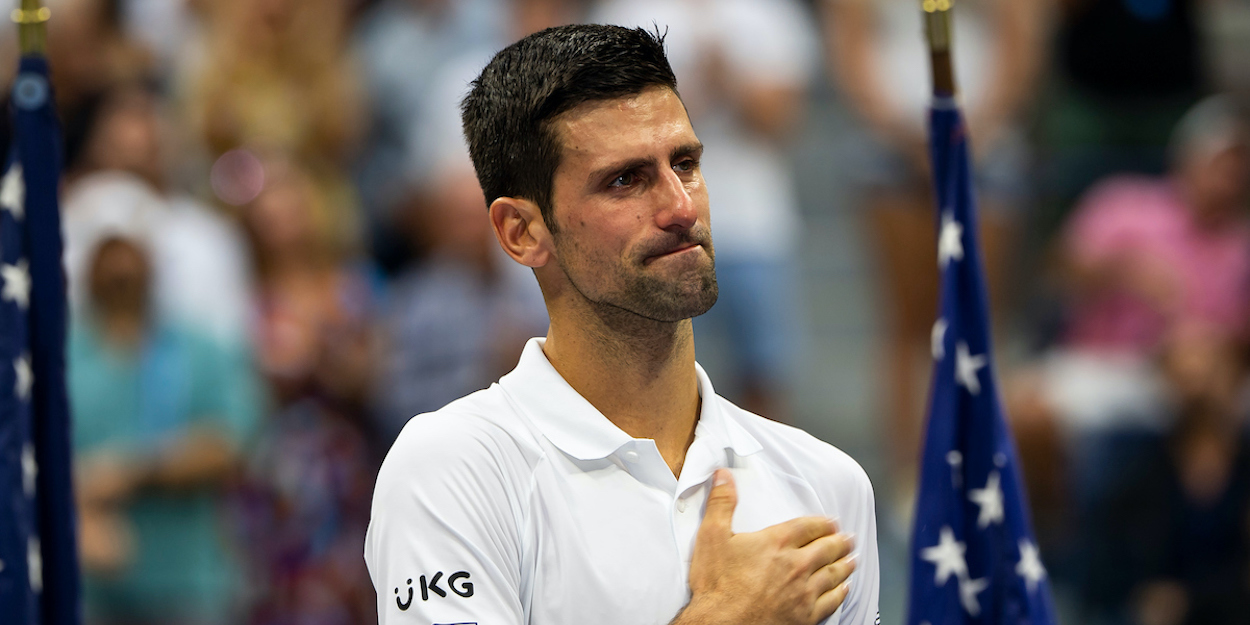 'Novak Djokovic is on the way to being loved in the final stretch of his career', says Boris Becker
Boris Becker believes Novak Djokovic is finally starting to receive the worldwide recognition he deserves, following the outstanding ovation he received during US Open final presentation.
The 34-year-old's bid to complete calendar Grand Slam fell at the final hurdle as he was defeated in straight sets by Danil Medvedev in US Open final. The world number one won 27 consecutive Major matches which saw him win Australian Open, French Open and Wimbledon titles earlier in the year to go level with Roger Federer and Rafael Nadal on the all-time Major list with 20 Championships.
Djokovic has craved the support that Nadal and Federer have received worldwide throughout their careers. The New York crowd gave Djokovic a huge ovation during his runners-up speech, which moved the Serb to tears.
"The incredible ovation he received during the final was very good for him," Becker said. "That ovation should make it very clear that Novak is on the way to being loved in the final stretch of his career."
Becker insisted that fans have always appreciated Djokovic's tennis, but didn't connect with him emotionally until now.
"Respect for his incredible performances has always been there, but now people attach themselves with him emotionally," Becker added.
Becker also highlighted that completing the calendar Grand Slam would've been Djokovic's 'greatest achievement', and he is still coming to terms with the fact a golden opportunity slipped away.
"Novak is still digesting the tremendous opportunity he could not take advantage of in the last US Open," said the German. "It became a major emotional problem for him, things did not go as expected."
"I hope he plays again soon. I think he will see everything more clearly again once he gets back into dynamics, plays tournaments and wins matches again," concluded Becker.