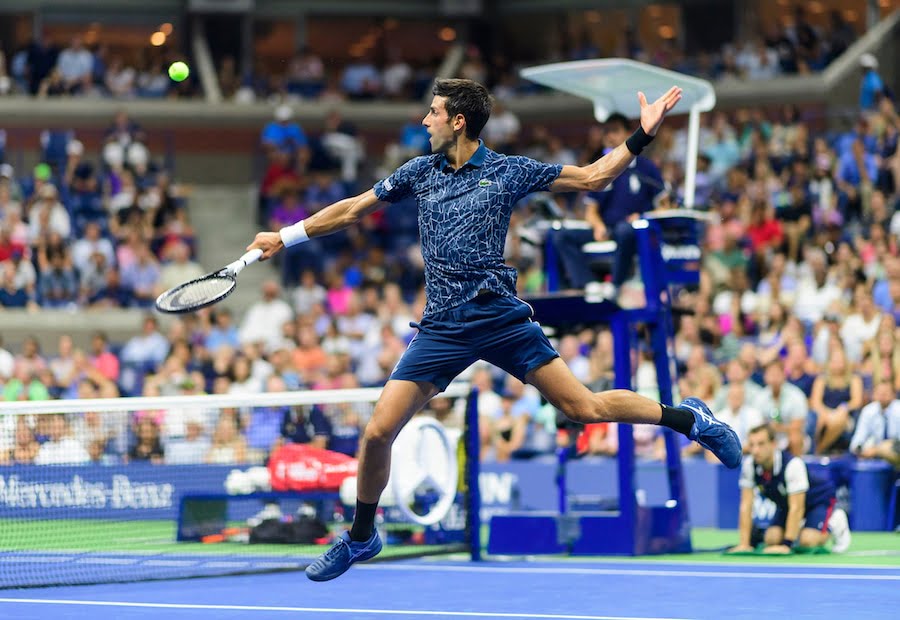 Novak Djokovic is back to his best
Novak Djokovic has had to be patient but this summer's Wimbledon and US Open triumphs have seen him match Pete Sampras's tally of 14 Grand Slam titles
For the first half of this year, the question echoing around the corridors, locker rooms and press rooms of the major tournaments was: "Is Novak Djokovic back?" And as the season comes to a close and Djokovic clutches both the Wimbledon and the US Open trophies close to his heart, the answer is a resounding "no".
The reasoning is simple: the Djokovic who beat Kevin Anderson in SW19, Roger Federer in Cincinnati (so completing his set of Masters 1000 titles) and Juan Martin Del Potro in New York is not the old Djokovic – although he is playing as well, if not better, than ever – and he is not the new Djokovic. He is just Nole: husband, father of two and a man who is, once more, happy with his lot. And that Djokovic takes some beating.
When he won the French Open in 2016, he was on top of the world. He held all four Grand Slam titles – the 'Nole Slam' – and had achieved every goal he had ever set himself. He was as happy, proud and satisfied as it was possible to be in his professional life. But the trouble with getting to the very top is that there only one way to go from there: down.
Slightly stupefied with all he had achieved, the summer went by in a blur of average performances and by the time the world No.1 was losing to Stan Wawrinka in the US Open final, he realised that he was utterly spent. "I lost my mojo," he told ESPN in August. "My emotional tank for competing was empty. I was questioning whether I could get back to the level I had played for so many years."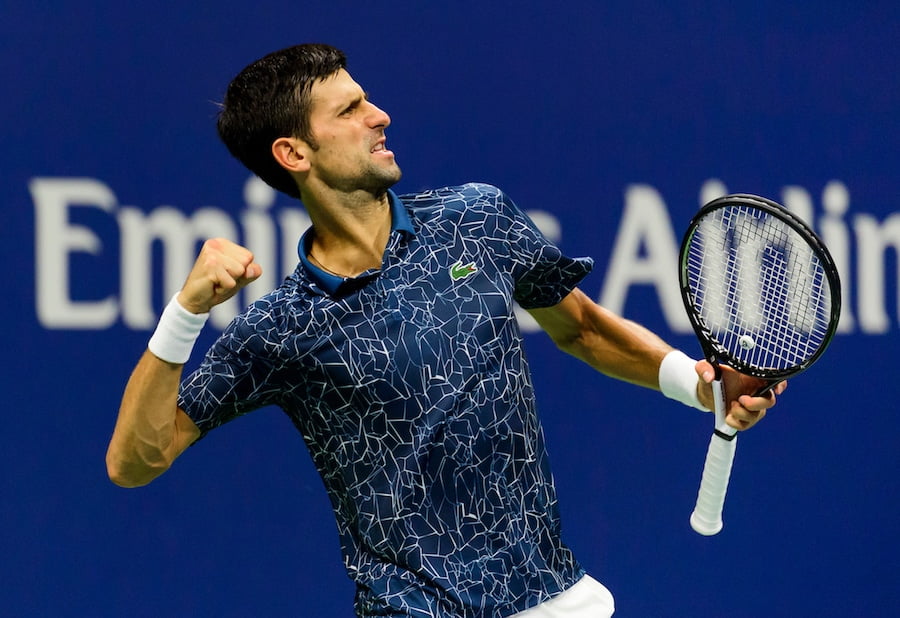 Stumbling through the next season, Djokovic tried everything he could think of to kick start the competitive drive. He parted ways with Boris Becker at the end of 2016 and five months later, he teamed up with Andre Agassi. Still there were no major results. And then when, at Wimbledon, he finally gave in to the elbow injury that had plagued him for two years and took six months off to let it heal, no one was sure when – or, indeed, if – he would be back.
Yet that break gave Djokovic a chance to recharge, to think and to start again. He ended his partnership with Agassi and devoted his time to rehab and recovery for his elbow. Away from the courts, though, life could not have been better. His daughter, Tara was born that September and he and his wife, Jelena, had the rare luxury of time at home as a family. The new year beckoned and Djokovic was ready to start work again.
Tying on his new Asics shoes (he began a new relationship with company just before the Australian Open and now wears their Gel-Resolution 7 Novak Edition), he took his first steps back to the top. His spell in Melbourne showed promise – mentally he was competing hard – but his elbow was still not right and required surgery the following month. That, though, was a set problem with a set answer and once the issue had been resolved, Djokovic just needed to be patient.
"I expected, to be honest, quite frank, after surgery that I'll be back on a high level quite fast," he said. "But, you know, it took me actually three, four months really. In that process, I learned a lot about myself, learned to be patient, which was never really a stronger side of me.
"But at the same time, you know, life showed me that it takes time for good things, it takes time to really build them, for things to fall into place, so you can centre yourself, balance yourself and thrive."
And thrive he did. Playing better in Rome, he headed for Roland Garros with serious ambition. But, even so, he was not yet fully ready and he was upended by an inspired Marco Cecchinato in the quarter-finals. This was not in the plan and Djokovic needed time to assess the damage to his confidence.
Taking a few days away with his wife, Djokovic went hiking in the French mountains. For two busy parents, it was a rare moment of peace and quiet at the summit of Mount Victoire and one which set the soon-to-be Wimbledon champion on his way.
"We sat down and we just looked at the world from that perspective, just kind of breathed in the new inspiration, new motivation," Djokovic said. "I thought of tennis, thought of the emotion that tennis provokes in me in a way. It was all positives. I just felt like I had a new breath for this sport. The rest is history in terms of results, in terms of how I felt. I just felt like a whole wave of energy that I was kind of thriving on from that moment onwards."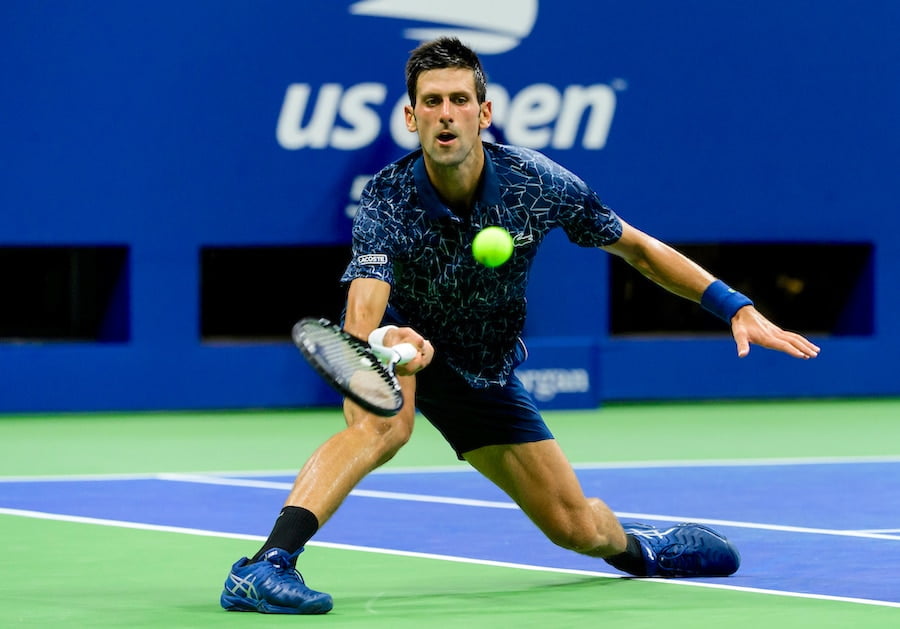 Two months later, he had added another two major titles to his collection and equalled Pete Sampras's tally of 14 Grand Slam singles trophies. It was not that Djokovic was back, it was more that he had arrived at the destination he had marked out for himself when he began his comeback in January.
"I feel like my mindset always was not to compare myself to any other year or season," he explained, "because my life has turned upside down in the last couple years with so many different things, changes that happened: becoming a father twice, being away from the tour six months, getting surgery, all these different things.
"If you told me in February this year when I got the surgery that I'll win Wimbledon, US Open, and Cincinnati, would be hard to believe. But at the same time there was always part of me that imagined and believed and hoped that I can get back on the desired level of tennis very soon."
By the end of the US Open, he was back up to No.3 in the world and was casting a cautious yet quietly ambitious eye on the No.1 spot. His tennis is back to the "desired" level and no one is doubting that his ranking with soon follow suit.
For even more amazing insight like this you can read Tennishead magazine here