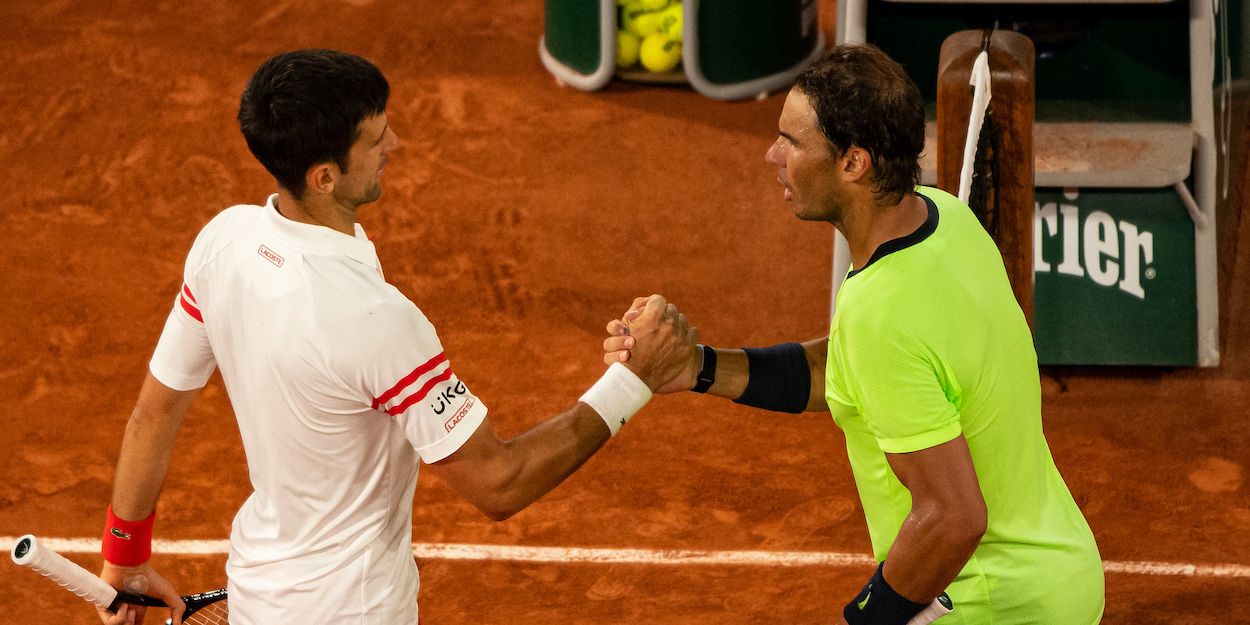 'Novak Djokovic is a perfect player with no weaknesses' insists Rafael Nadal
Rafael Nadal has praised his two biggest rivals, Novak Djokovic and Roger Federer, labelling them both as 'perfect players'.
Nadal, Federer and Djokovic missed Indian Wells for the first time since 2000, albeit for different reasons. Nadal and Federer are both recovering from injuries and hope to be fit in the early parts of 2022, while Djokovic is taking a well-deserved break following a stunning 2021.
The Spaniard credited Djokovic's all-round game and ability to grind out wins on every surface.
"He's (Novak Djokovic) a perfect tennis player with no weaknesses," Nadal said. "Whether it's a clay court, a turf court, or a hard court, he's capable. And this year, he's been astoundingly solid. Even on days when things seem to be out of order, the energy of the feeling that I will definitely win makes up."
Earlier this year, Djokovic defeated Nadal in French Open semi-finals on route to winning his 2nd Roland Garros title. Reflecting on the match, Nadal feels Djokovic was more efficient, clever and his decision-making was the difference.
"I think Novak was more efficient and clever than I was in the game-decision phase that day, and in my eyes he looked physically fresher," Nadal said.
"I wanted to win the championship for as long as possible, but it was interrupted. I have no regrets about it, I am burning to make the French Open my tournament again next year. " he added
The 20-time Major champion also claimed Federer is a 'perfect player', whose variety makes him a very difficult opponent to face.
"Roger is also a perfect tennis player," Nadal added. "The modernity of his playing style is outstanding. It's very difficult for his opponent to predict his play because of the variety of ways he can fight."