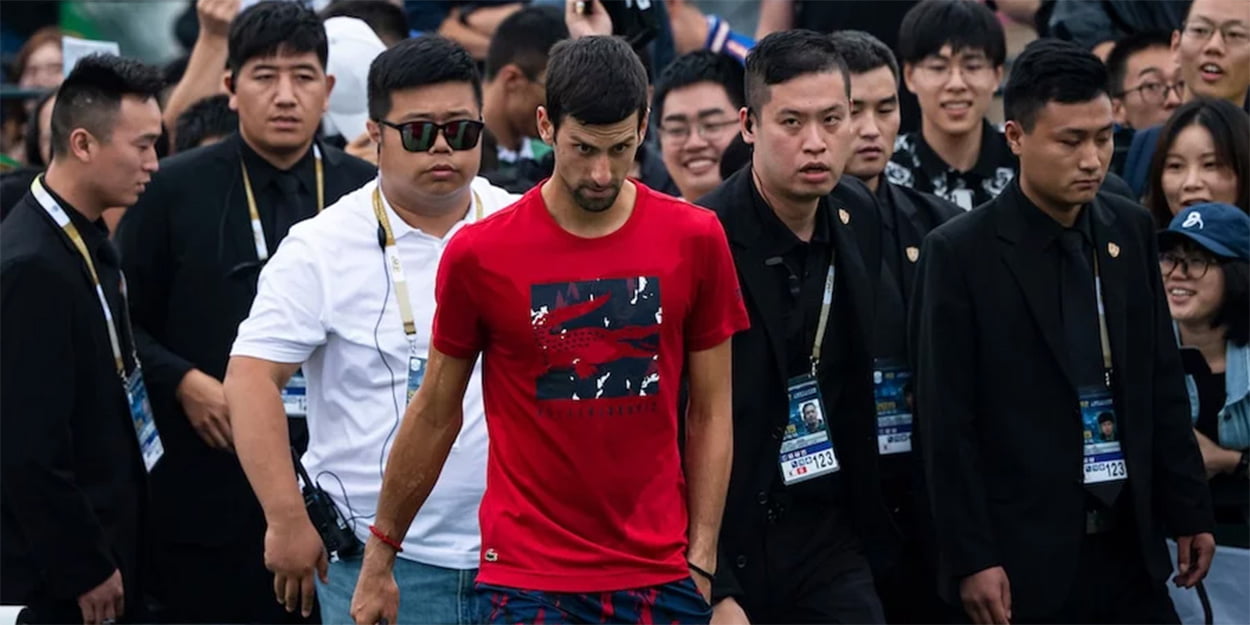 Novak Djokovic: 'I will never forget shocking US Open disqualification, but it's time to move on'
Novak Djokovic says he will 'never forget' about the incident that saw his defaulted from the US Open, but says it's time to move on.
The world number one was sensationally ejected from the tournament in the fourth round after accidentally hitting a line-judge with a spare ball in frustration.
He has been talking to the media about it for the first time at the Italian Open, and he says it's something that will live with him.
"I felt really sorry to cause the shock and drama to her," Novak Djokovic said. "I felt very good about myself [during the tournament], my game.
"It was totally unexpected and very unintended but, when you hit the ball like that, you have a chance to hit somebody that is on the court.
"I accepted it and I had to move on. Of course I didn't forget about it, I don't think I'll ever forget about it.
"Of course it was a shock to finish the US Open the way things finished for me.
"Of course it could have happened earlier in my career, it could have happened to many players.
"It was just unfortunate it did hit the line umpire in an unfortunate place.
"There was a lot of speculation about whether it was deserved. I accepted it, I moved on."
Djokovic returns to action in Rome, where he has a bye into the second round.