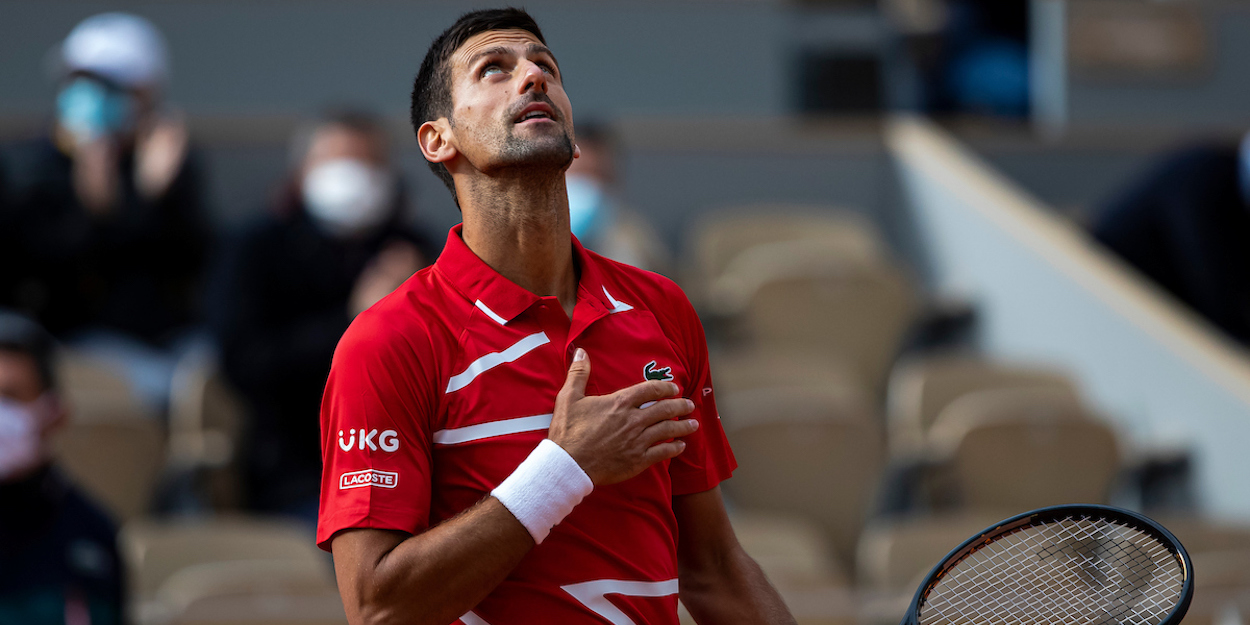 Novak Djokovic hits line judge's face with ball at French Open
After his default from the US Open, Novak Djokovic must have had his heart in his hands
Fortunately this time it was a complete mistake as Novak Djokovic stretched wide to reach a serve hit by his opponent Karen Khachanov the ball bounced off the frame of his racket and cannoned into the face off the service line judge.
Thankfully no-one was hurt and no disciplinary action was needed, unlike in New York at the US Open where the Serb Djokovic was sent packing from the tournament as his actions had been deemed deliberate.
This time everyone on court including the umpire realised it was a simple accident and play continued as normal.
Watch what happened (courtesy of @doublefault28)
😱#RG20 (🎥@Eurosport_RU ) pic.twitter.com/d8IJNiUbwG

— doublefault28 (@doublefault28) October 5, 2020