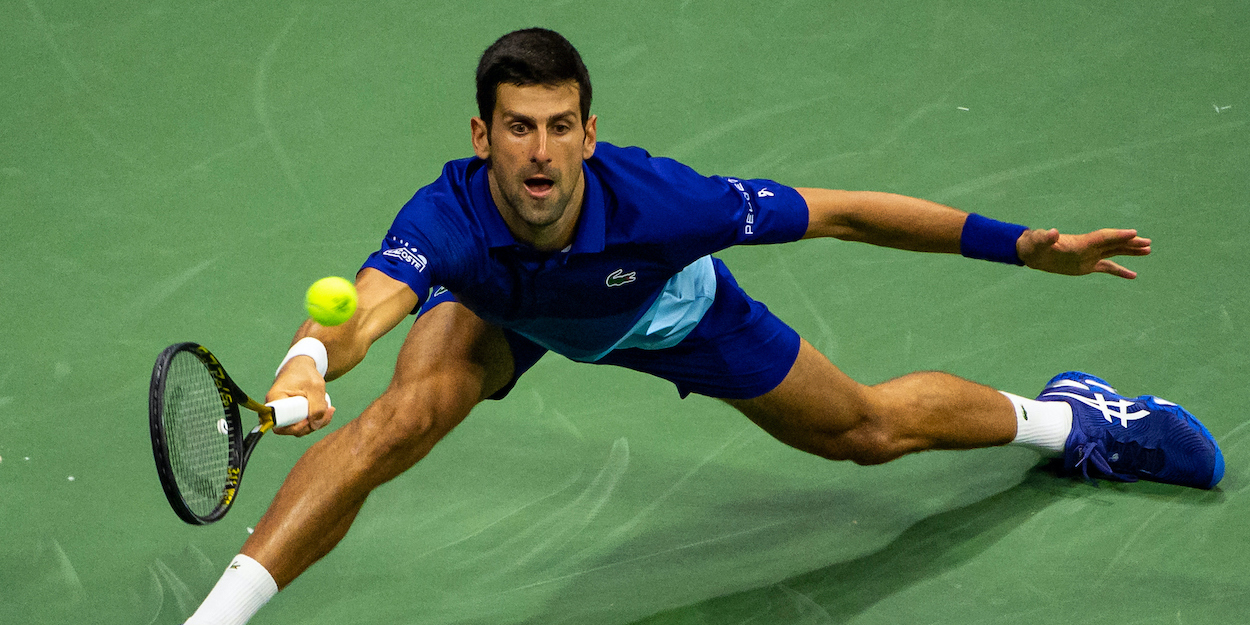 Novak Djokovic 'has no weaknesses', declares former Major champion
Novak Djokovic returned to winning ways at Paris Masters as he beat Marton Fuscovics 6-2, 4-6, 6-3 in the second round, with the Serb hunting for a 6th title in Paris.
The 34-year-old played his first match since being defeated in straight sets by Daniil Medvedev in the US Open final, producing a strong performance to edge a tight tussle. The world number one won 27 consecutive Major matches which saw him win Australian Open, French Open and Wimbledon titles earlier in the year to go level with Roger Federer and Rafael Nadal on the all-time Major list with 20 Championships.
Pam Shriver believes Djokovic's game has no weaknesses, before stressing his serve has transformed into a 'world class' weapon.
"What makes Novak dominate anywhere? He's just as consistent, he plays defense, he's offensive, his serve has shot up from where we saw it 10-12 years ago, there are no weaknesses in his game," Pam Shriver said while speaking on Tennis Channel.
Shriver did suggest Djokovic crumbled under pressure in the US Open final when attempting to complete the calendar Grand Slam.
"I mean maybe you could say that there is a weakness, that his last match when he's gone for the Grand Slam, that's it," she added.
Four time Major champion Jim Courier praised Djokovic's ability to adapt to different surfaces and conditions.
"If anything, honestly the only thing that really pops to my mind is that Rafael Nadal doesn't like playing – he's not here, he's injured we know that – but over the course of their careers, Nadal (is) quite not as comfortable or confident on the lower-bouncing indoor courts," Courier said. "Not that he isn't good but Novak kind of separates a little bit there and maybe that's it, I mean we're grasping for straws, guy is just great everywhere."