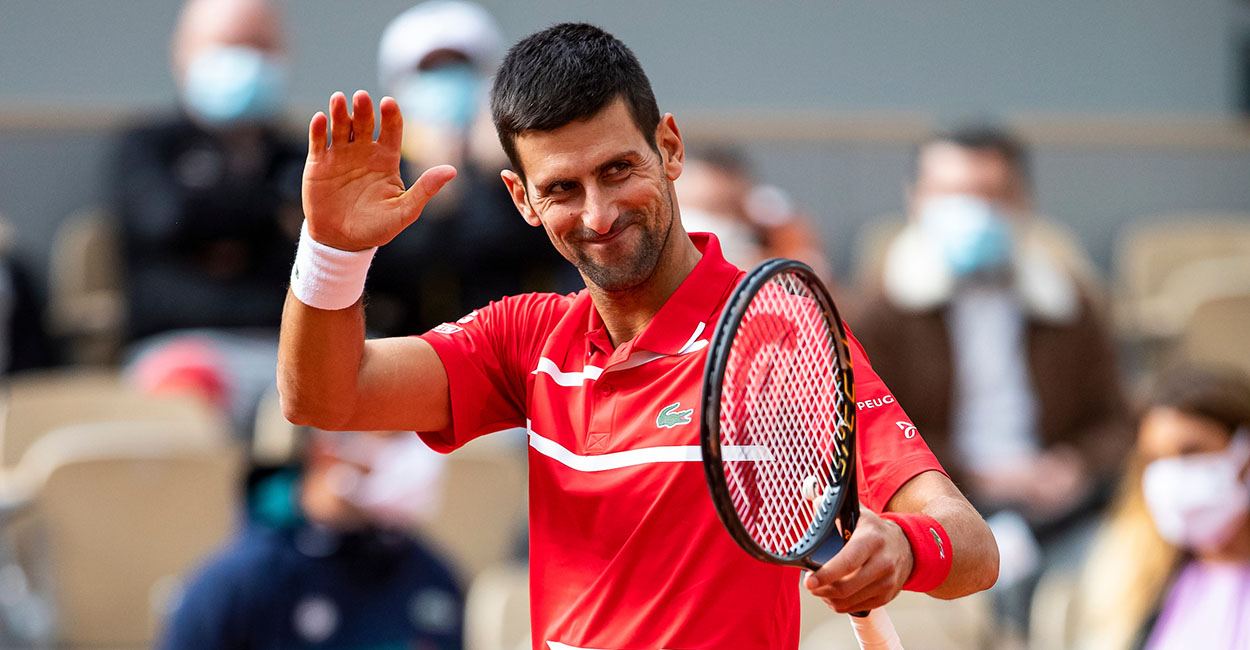 'Novak Djokovic had something special for me in his baggage,' says Dominic Thiem
Dominic Thiem has received a special gift from Novak Djokovic as the pair prepare their ATP Vienna campaigns.
Djokovic elected to take a wildcard for the tournament in order to secure the year-end world number one.
While he has gone to Austria to try and take Thiem's title, though, he has brought an important item with him in his luggage.
"[Novak Djokovic] had my prize money check from Belgrade (Adria Tour) in his baggage," Thiem wrote on his website.
"I will donate the entire money to the St. Anna Children's Hospital and good friend of mine."
new blog is online!https://t.co/YFLthGzrLm

— Dominic Thiem (@ThiemDomi) October 26, 2020
Thiem is currently in Austria were he will attempt to defend the title he won last year, although he knows it will be harder than ever.
"There is one thing for sure: the Stadthalle is the venue of spectacular tennis this year," Thiem wrote on his personal blog for his website
"Stars, stars, stars – every single match will be sensational. This 500-tournament has never seen so many top players before
"I am in the main draw of Vienna for the tenth time, this year I am even the defending champion.
"I will never forget the emotions after my victory in 2019 – wonderful and unique. It was a moment of goose bumps! This trophy means a lot to me, so does Vienna.
"As a child I cheered for Stefan Koubek and Juergen Melzer in the stands, as a teenager I beat Thomas Muster in the "duel of generations" 6:2, 6:3 in October 2011 – my first victory on the ATP-tour in front of a sell-out crowd. It is unbelievable how fast time flies!"