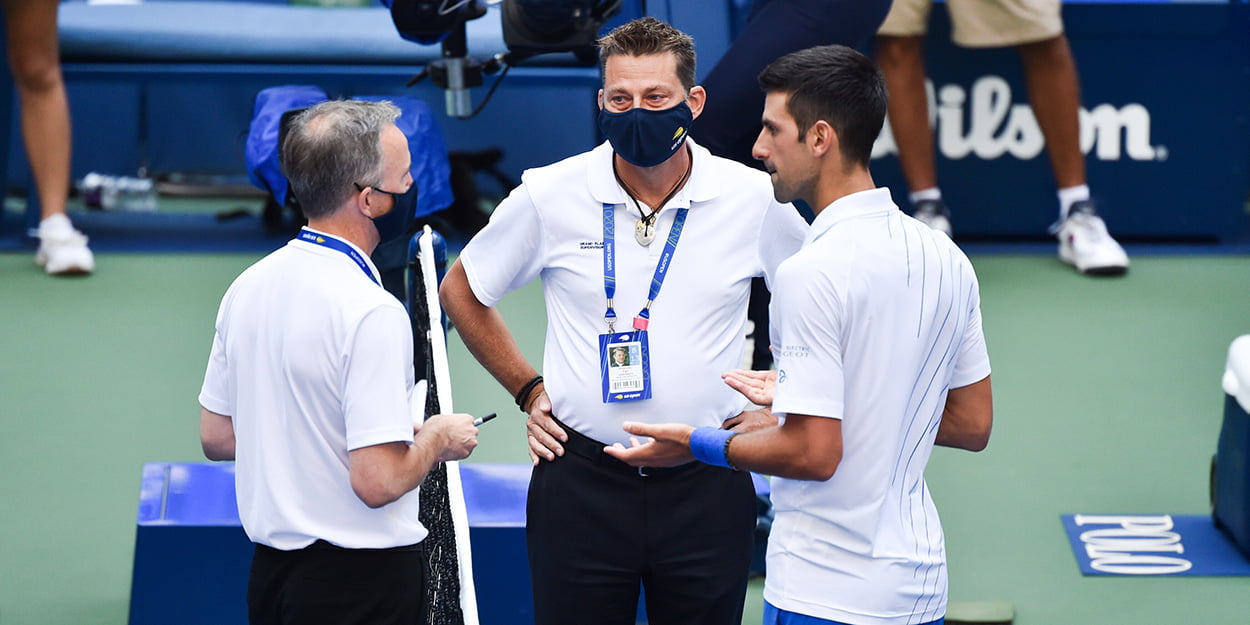 'Novak Djokovic had a narrow escape before so I was worried this might happen,' says former coach
Boris Becker says he was always 'worried' Novak Djokovic could be defaulted in frustration ever since an incident he saw when coaching the world number one.
Djokovic was sensationally ejected from the tournament when he hit a spare ball towards the back of the court after being broken by Pablo Carreno Busta at the US Open on Sunday.
The ball accidentally struck a female line-judge in the throat, resulting in his immediate disqualification from the tournament.
Becker, though, says he wasn't as surprised as others may have been.
"When I was working in his coaching team, I was in the player box during that incident with the racket-throwing at the 2016 French Open when, accidentally, he nearly connected with a line judge," Becker recalled in a Daily Mail column.
"We spoke afterwards about it, because that was a narrow escape.
"I know what the pressure is like in a big match and was not always Mr Nice Guy as a player.
"I said to him you can scream as much as you like, break your racket, but don't throw things or hit the ball away. I was worried something like this might happen.
"What I would advise him to do for now is get back to basics.
"He has acknowledged his mistake and it is important that he moves on, if he can, straight away, because there is little time before the French Open."