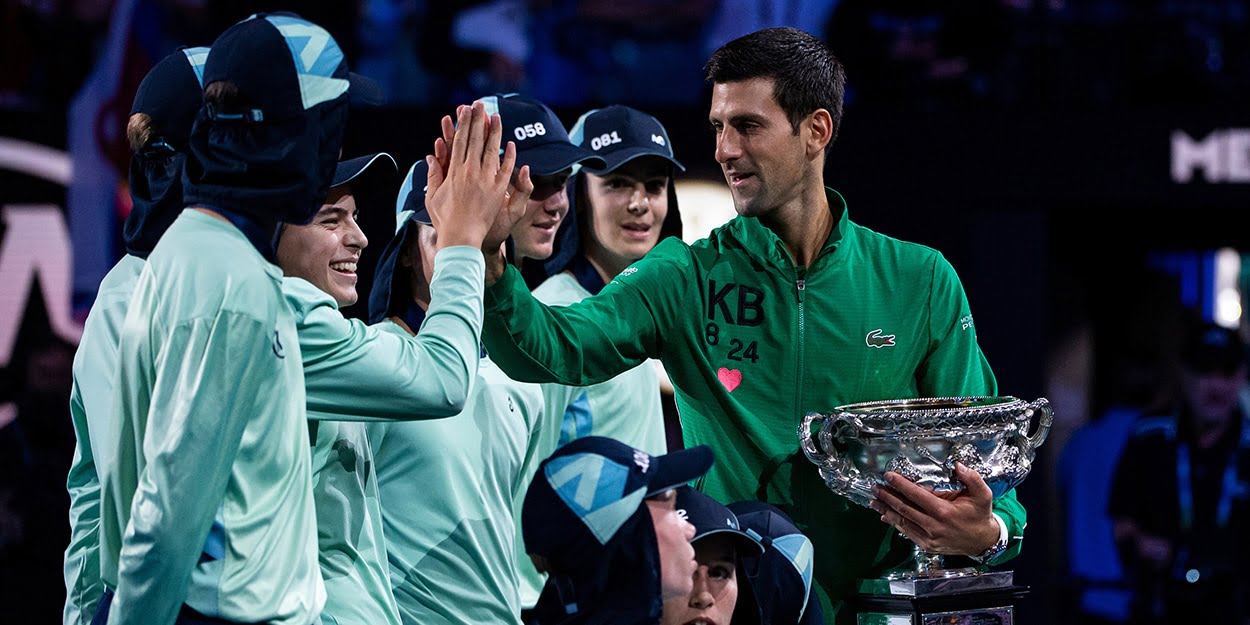 Novak Djokovic explains his edge over his rivals, saying that 'working smarter, not harder' keeps him on top
Novak Djokovic says that working smarter, not necessarily harder, than everyone else is what gives him his seemingly perpetual edge.
Djokovic has been in breathtaking form at the start of 2020, leading Serbia to the ATP Cup title before winning his eighth Australian Open title in Melbourne.
He continued that fine form this week too, comprehensively winning his opening match at the Dubai Championships, dropping just three games in total against Malek Jaziri.
"I just practice well, I guess." Djokovic said when asked the secret of his fine start to the season.
"Obviously I work as hard as anybody else, but I think more importantly for me is working smart.
"Understanding what suits me the best in terms of routines, training and recovery in order to improve myself on and off the court.
"At this stage of my career grand slams are my biggest priority, but I treat every tournament equally important and try to give my best."
Djokovic likely needs to make it to the semi-finals in Dubai to hold off Rafael Nadal's challenge to reclaim the world number one spot.
Nadal is not playing in Dubai, but is instead the overwhelming favourite to win the title in Acapulco, his first clay-court tournament of the season.