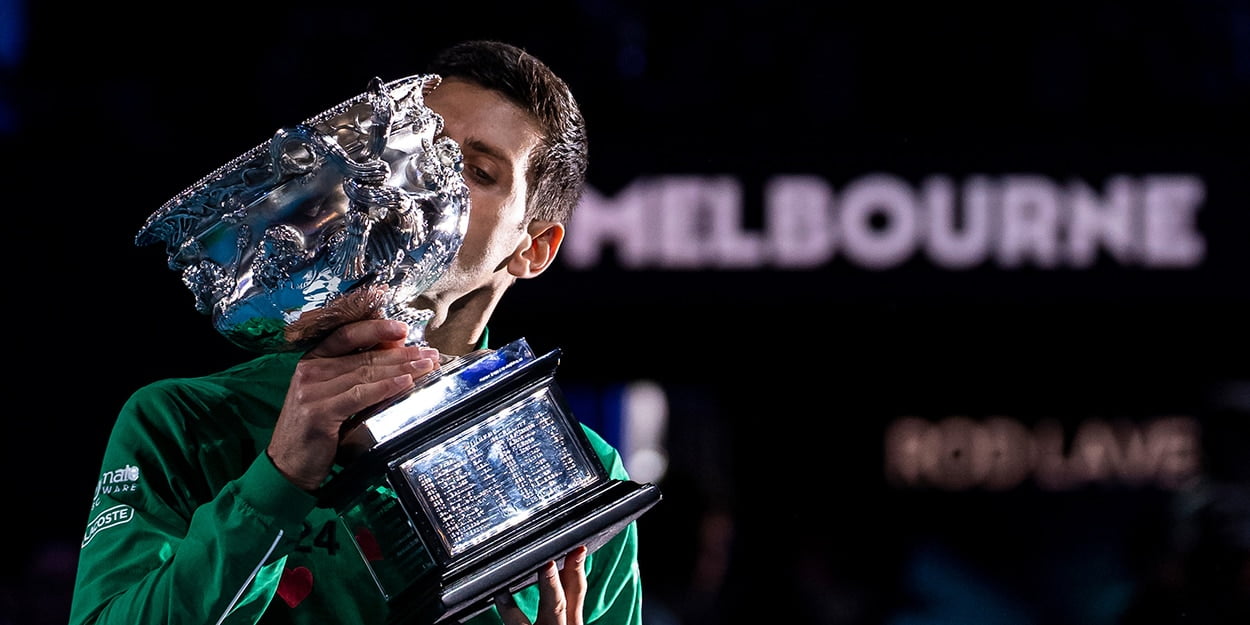 Novak Djokovic drops early-retirement hint after setting sights firmly on Roger Federer record
Novak Djokovic says he is giving himself two years to topple Roger Federer and Rafael Nadal at the top of the all-time Grand Slam table.
The Serb beat Dominic Thiem at the Australian Open to win his 17th major title on Sunday, putting him just three short of Federer's total.
Djokovic makes no secret of his desire to finish his career with a better record than his two greatest rivals, but he says he is only going to give himself a limited time in which to do it.
"It is my ambition to win as many of the grand slam titles as I can," Djokovic said.
"It's professionally what matters most to me. I would definitely want to play for many more years.
"But I think in order to have a chance for the historic No 1, I am going to try to do everything possible this season and next season maximum.
"That is what I can devote in terms of time and energy towards accomplishing that goal."
Djokovic now has two young children and has spoken before about how much their arrival in his life has changed his perspective.
And that is the desire that lies behind the reduced importance he places on tennis.
"I guess they are coming to an age where I really want to spend time with them, be the best possible father I can be, and not be on the road all the time," explained Djokovic.
"I have to probably play less and select certain tournaments where I want to be in my prime and not travel the whole year."
Keep up to date with all the action at our tennis news section. Win amazing tennis prizes by entering our competitions. Learn more about your favourite players including Roger Federer, Rafa Nadal and Novak Djokovic. Check out the latest kit in our tennis gear reviews. Receive regular updates with our legendary newsletter or read in depth features with stunning photography in tennishead magazine. Can't visit the tournaments you love? Check out our guide on how to watch tennis on TV. Don't miss a thing with our Live Scores service. Follow tennishead on social media at Facebook, Twitter, Instagram & YouTube