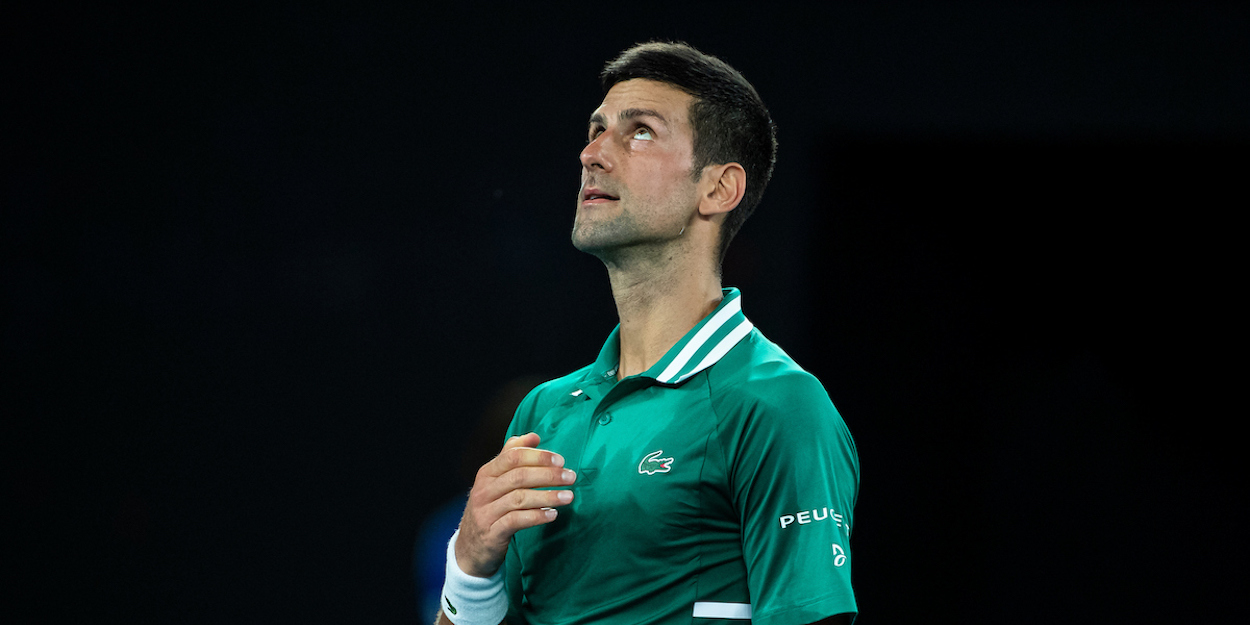 'Novak Djokovic didn't fake injury,' says Australian Open opponent Daniil Medvedev
Daniil Medvedev has laughed off conspiracy theories that Novak Djokovic has faked injury in the Australian Open.
Djokovic suffered an abdominal strain when stretching for a ball in his third round match against Taylor Fitz.
He was two sets up at the time, but the American was able to draw level as Djokovic's mobility dramatically reduced.
The world number one managed to win the deciding set, though, and afterwards openly speculated that he believed he had suffered a torn muscle.
Two days later he was back out on court, though, beating Milos Raonic, and he has won a further two matches since to progress into the final.
Medvedev, though, says it's clear that Novak Djokovic was not 'faking' injury.
"I have seen a lot of matches from him because he plays in the evening and we are also in lockdown, so I was watching on the television," Medvedev told reporters.
"Actually, I didn't finish three of his matches, I think, because he was playing too late and I went to sleep
"Against Fritz, I went to sleep. I actually thought he was gonna lose because we saw he was in pain.
"He couldn't fake it to lose two sets. He was up. Next matches were for sure not easy.
"Against Sascha Zverev I went to sleep when he was down a break in the fourth. SO there was some crazy matches.
"[In the semi-final] he was on top of Aslan [Karatsev], and he said that he felt the best [he ha sin the tournament so far].
"So, yeah, I don't expect anything easy in terms of his physical abilities on Sunday."