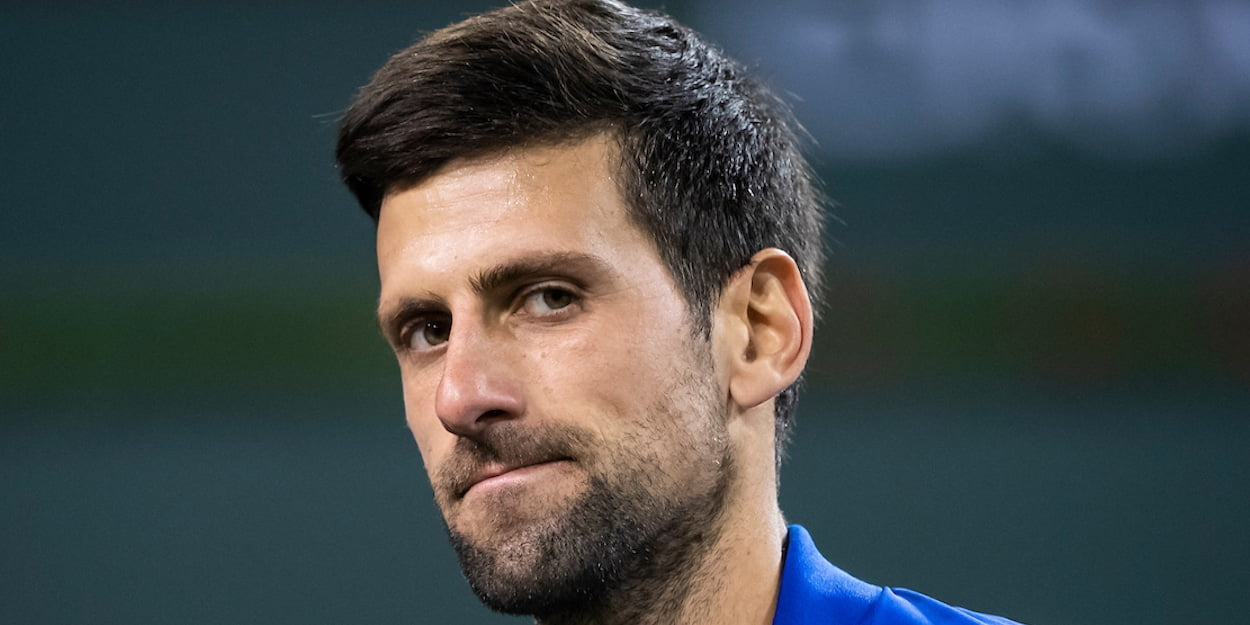 Novak Djokovic defends another on-court outburst: "I'm not perfect and I'm doing my best"
Less than two weeks after his US Open default exit, Novak Djokovic has once again lost his cool in the Italian Open quarterfinal clash against Dominik Koepfer at the Foro Italico. 
During the match Djokovic appeared frustrated, glaring at the umpire following a couple of overrules and a decision to replay a point. Then midway through the second set, Keopfer broke the Serbian to level the set at 3-3 causing the world number one to slam his racket to the clay in anger.
With the racket frame broken and the strings mangled, Djokovic was forced to get a new racket and received a warning from the chair umpire.
"It's not the first nor the last racket that I'll break in my career," Djokovic said. "I've done it before and I'll probably do it again. I don't want to do it but when it comes, it happens.
"That's how, I guess, I release sometimes my anger and it's definitely not the best message out there, especially for the young tennis players looking at me, and I don't encourage that — definitely."
"That's just me. Of course I'm not perfect and I'm doing my best."
Djokovic went on to win 6-3, 4-6, 6-3 win over the German qualifier and has set up a semi-final clash against Casper Ruud.