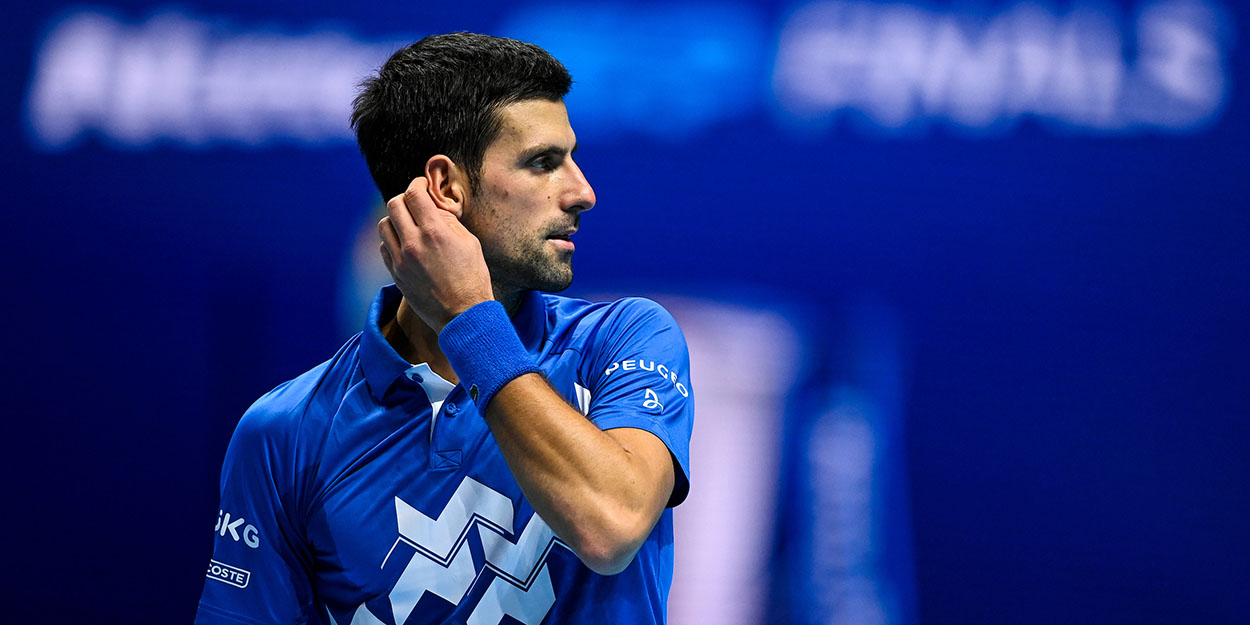 Novak Djokovic withdraws from Adelaide exhibition with injury but emerges later to play second set
World number one Novak Djokovic caused a stir at the exhibition event in Adelaide by withdrawing beforehand due to injury, then emerging to play the second set.
Djokovic, along with the other top players in the world, was given special dispensation to do his mandatory quarantine in Adelaide rather than Melbourne.
That granted him better facilities, such as a private balcony and access to a gym, than those in Melbourne, on the understanding he would compete in the exhibition.
However, just 15 minutes before his planned match against Jannik Sinner, Djokovic pulled out leaving officials and fans bewildered.
JUST IN: Novak Djokovic has withdrawn from the Adelaide event with blisters on his right hand. He is replaced by Filip Krajinovic. It is not likely that the issue will affect Djokovic's other scheduled events

— Craig Gabriel (@crosscourt1) January 29, 2021
Countryman Filip Krajinovic replaced Djokovic, with his camp later reporting his absence was down to "multi-layered blisters" on his hands.
Djokovic did, however, later emerge from the locker room take part in the second set of the match, indicating the injury is indeed nothing serious.