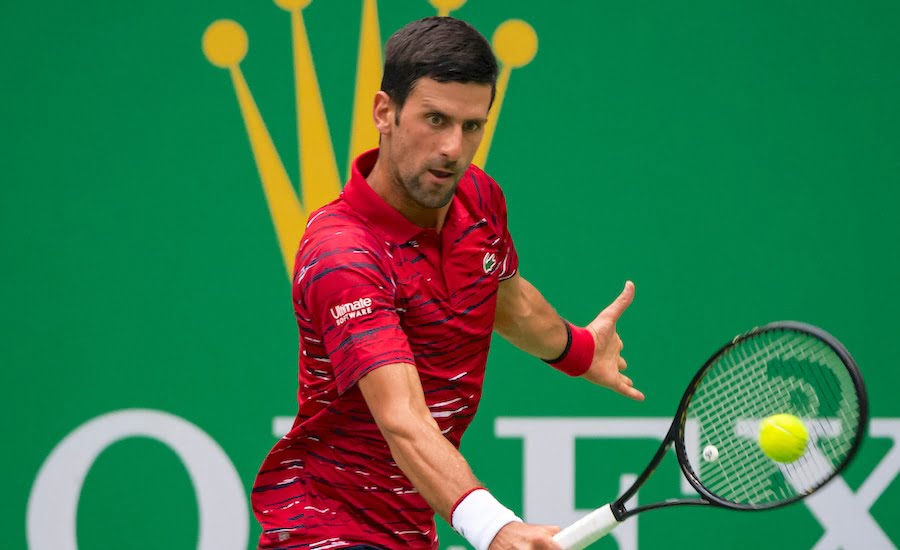 Novak Djokovic confirms tournament schedule for rest of 2019
Current world No.1 Novak Djokovic has confirmed that he will play in two more tournaments this year as he attempts to fend off Rafa Nadal for the No.1 spot
Novak Djokovic will play at the Paris Indoor tournament followed by the ATP Finals at the IO2 in London as he looks to hold onto the World No.1 spot in the rankings. Rafa Nadal, his great rival, is lurking close behind in the second place in the rankings just 320 points behind the Serb.
However Nadal doesn't always play in Paris so this could give Djokovic a chance to extend his lead before both players head to London for the season ending tournament.
Djokovic was speaking to the press in his post match interview after he lost in the quarter final to Greek star Stefanos Tsitsipas. Djokovic confirmed he will play Paris and London when asked about his schedule for the rest of the year, but he did also say "for now" implying that there could possibly be other tournaments for him.
Novak Djokovic is placed third on the list of all time most weeks ranked at No.1 in the world behind Roger Federer and Pete Sampras. Nadal is 6th on the same list. Djokovic is only 13 weeks behind Sampras in second spot and 37 weeks behind Federer but the Serb is 5 years younger than Federer so will have a good shot at topping this list once the Swiss star retires.
To read every issue ever published of the world's best tennis magazine, tennishead, visit our 'Magazine Archive' and you can buy a copy of the latest issue here.To win incredible tennis prizes for free, enter our latest 'Competitions'. For all the breaking tennis news and exclusive player interviews, visit our 'News' section. For the latest racket, ball, shoe and clothing buyers guides plus video play tests, visit our 'Gear' section