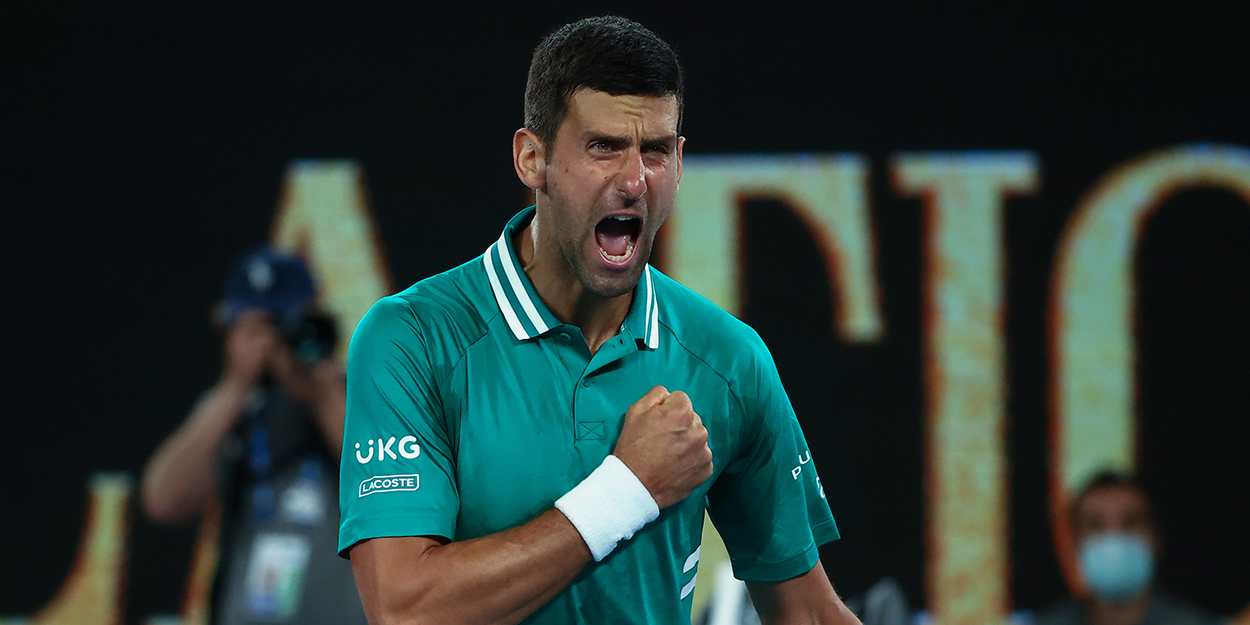 Novak Djokovic: 'Australian Open injury has tested me on many levels'
Novak Djokovic has described his Australian Open journey as a 'real rollercoaster ride' after he was forced to battle injury.
Djokovic was a strong favourite for the title at the start of the tournament, but his participation was thrown into doubt when he suffered an abdominal injury in the third round.
That required him to fight through injury against Taylor Fritz, Milos Raonic, and Alexander Zverev before declaring himself pain free after his semi-final win over Aslan Karatsev.
And, speaking exclusively to the Eurosport cube, Djokovic says it has been one of the most testing times of his whole career.
"It's been a real rollercoaster ride, without a doubt, with an injury in the third round, the cloud of doubt that I had after I had after that match against Fritz whether I could perform or not, not training at all the days between the matches," Novak Djokovic explained.
"I have had some really tough draws playing against some big hitters, players in form like Zverev and Fritz.
"I like to get tested early in the tournament, work my way into the tournament, into form and I was tested on many levels over the last week or so but all in all I am in a very good position and situation.
"The way I have been playing, the way I have been feeling, is very encouraging going into the finals.