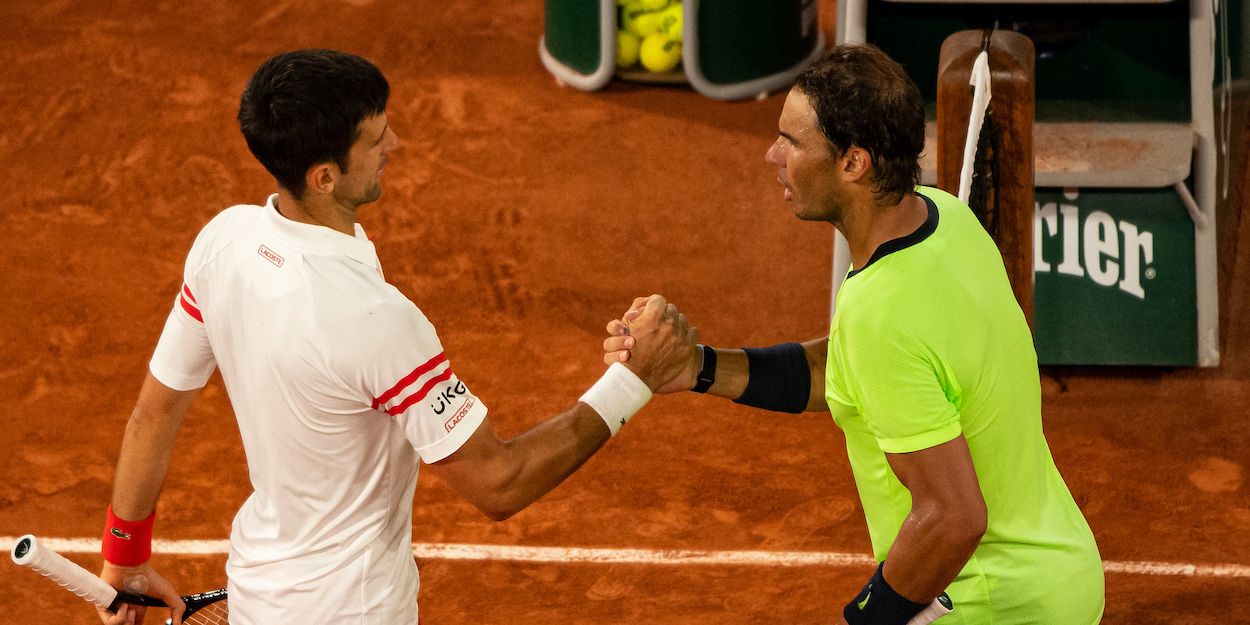 Novak Djokovic and Rafael Nadal 'just play a different game' believes ATP coach
Novak Djokovic and Rafael Nadal are simply able to maintain a higher level than the rest of the field according to this tour insider. 
Joseph Gilbert, coach to American up-and-comer Jenson Brooksby, gave his thoughts on the state of the men's game.
In particular, the coach iterated that the pair of Djokovic and Nadal are just different beasts compared to the rest of the pack.
"I still like Nadal and Djokovic, they're just playing a little bit of a different game," Gilbert told Tennis.com.
"It's very high percentage, very disciplined, very risk-free, where the young guys like going for more aggressive, more attacking.
"And they're not physically dropping. And on top of that, they have the experience."
Djokovic has won all three Grand Slams so far in 2021, while Nadal has added a 12th and 10th Barcelona and Rome titles to his impressive career tally.
"But there's a lot of young guys in locker rooms and they're coming up," Gilbert admitted. "The returns definitely set the guys apart. It starts with the strategy and footwork, the returns, the discipline."