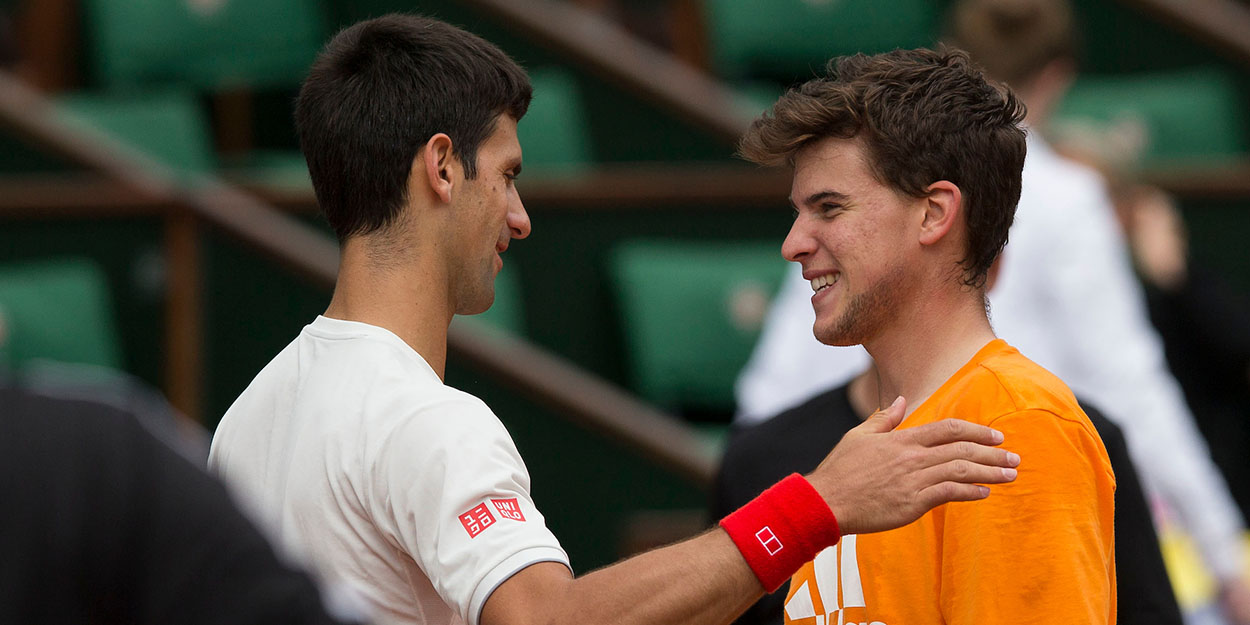 Novak Djokovic and Rafael Nadal heap praise on Dominic Thiem: 'He's a good person and deserves it'
Novak Djokovic and Rafael Nadal have heaped praise on Dominic Thiem after he became a Grand Slam winner at the US Open last week.
Thiem had lost three major finals – all to Rafael Nadal or Novak Djokovic – before finally breaking his duck at the fourth time of asking in New York.
In doing so, he became the first new male Grand Slam winner for six years, and tennis' leading lights have paid tribute.
"Happy for Dominic," Nadal told reporters at the Italian Open. "He is somebody that deserves to win a big title, super hard worker.
Very focused on his goals. Good person, good human person. He deserves it."
World number one Djokovic also heaped praise on Thiem, as well as beaten finalist Alexander Zverev after a stunning final in New York.
"This is what sport is all about," Djokovic wrote on Instagram.
"Respect, appreciation and friendship. Regardless of the rivalry these two guys have and the amazing battle they had yesterday, they still showed big heart and inspired many tennis players.
"Thank you both Domi and Sasha for standing strong for your character values and seeing always what matters the most – love and respect for each other.
"Congratulations to both of you for the great achievement and fantastic match you gave to the tennis world."