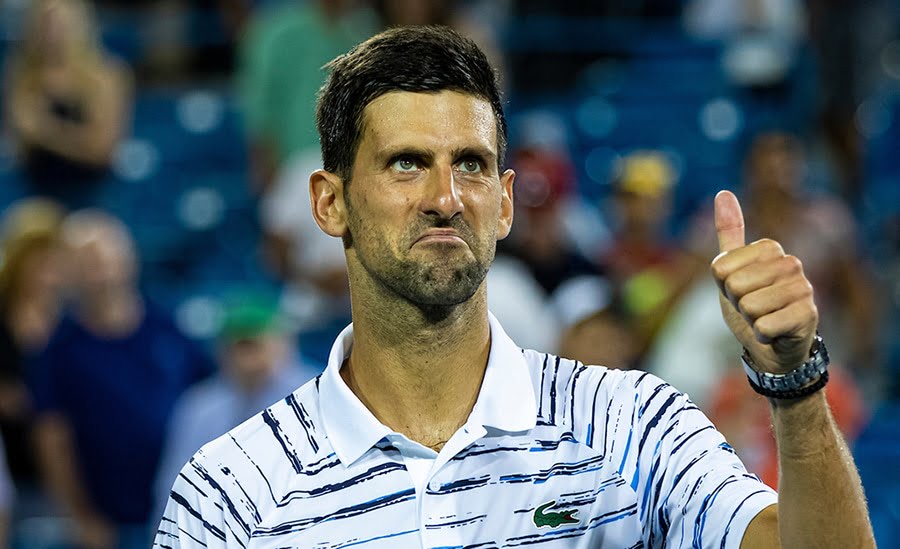 'Novak Djokovic a big Australian Open favourite, but don't discount Rafael Nadal,' says Mats Wilander
Novak Djokovic is the favourite for the US Open, but he will have to prove himself all over again against a resurgent Rafael Nadal.
That is the opinion of Eurosport tennis expert and seven-time Grand Slam winner Mats Wilander.
Djokovic is the defending champion at Melbourne Park, and no one has won the Australian Open title more than the Serbian.
That record includes a brutal dismantling of Nadal in last season's final, but Wilander says Nadal is a very different animal to this time last year.
"I think Novak is the favourite because of his record and the fact that he's playing the ATP Cup makes him really prepared.
"I think the other thing is this surface kind of favours Novak because his serve is a weapon, the first shot in the rally being the return of serve becomes the weapon, he has to get a racquet on the serve and the ball shoots back through the court.
"So I think yes, you say the first two shots of the rally being his serve and his return are so important at the Australian Open and it is just fast enough where he gets rewarded for doing what he does best, which is return of serve and placement of the first serve, it becomes a weapon on the faster courts at Melbourne, just like Federer.
"So Novak is a big favourite but can he beat Nadal in a five set match?
"That's what we don't know because Nadal seems to mentally be somehow back to take on Novak again.
"I don't think that was necessarily expected by most of us and I don't think Novak expected Nadal to be hanging around still."
All courts and all matches from the Australian Open are live and exclusive on Eurosport and Eurosport Player.
Keep up to date with all the action at our tennis news section. Win amazing tennis prizes by entering our competitions. Learn more about your favourite players including Roger Federer, Rafa Nadal and Novak Djokovic. Check out the latest kit in our tennis gear reviews. Receive regular updates with our legendary newsletter or read in depth features with stunning photography in tennishead magazine. Can't visit the tournaments you love? Check out our guide on how to watch tennis on TV. Don't miss a thing with our Live Scores service. Follow tennishead on social media at Facebook, Twitter, Instagram & YouTube