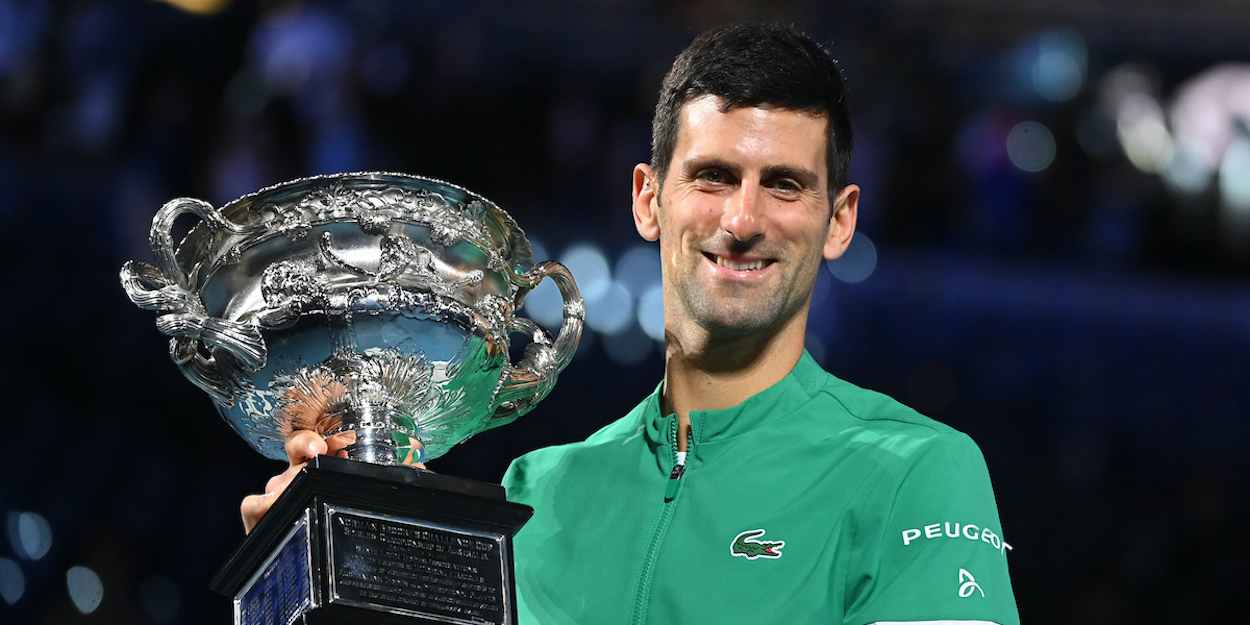 Novak Djokovic 2021 schedule: Where will Australian Open champion play next?
Novak Djokovic made history again in Melbourne by securing his ninth  Australian Open title in February. Like so many times before, the year ahead looks good for the Serb as we outline his tournament schedule
The Australian Open is Novak Djokovic's 18th Grand Slam. He will also overtake Roger Federer's record of 310 weeks total at No. 1 in the ATP rankings come 8th March. Since Federer and Nadal are both on 20 slams, Djokovic is naturally eyeing up that race:
"Now, after achieving the historic number one ranking for the longest weeks at number one, it's going to be a relief for me because I'm going to focus all my attention on Slams, mostly," Djokovic said in a recent interview.
This focus, coupled with the abdominal injury that Djokovic sustained during the Australian Open, means the Serb could be off the tour for some time. His coach Goran Ivanisevic said recently that it would be 'realistic' for Djokovic to sit out until the clay-court season, with the Miami Open as a possible exception.
We can also expect Djokovic to play a full clay-court schedule leading up to Roland Garros. Of course he will play Wimbledon, and he has indicated that he wants to play the Olympics in Tokyo, an Olympic gold medal being one of the few accolades he has not achieved. Given this, we can expect him to find a break to avoid burnout before the US Open and ATP Finals.
For more Novak Djokovic news click here
(Some parts of this schedule are provisional and will be updated once more information is available)
MARCH
Miami Open, USA (March 22 – April 4)
APRIL & MAY
Rolex Monte-Carlo Masters, Monaco (April 10 – 18)
Serbia Open, Belgrade (April 19 – 25)
Mutua Madrid Open, Spain (April 30 – May 9)
Internazionali BNL d'Italia, Rome (May 9 – 16)
Belgrade Open, Serbia (May 23 – 29)
Roland Garros (May 31 – June 13)
JUNE & JULY
Wimbledon (June 28 – July 11)
Olympics, Tokyo (July 24 – 30)
AUGUST & SEPTEMBER
Western & Southern Open, Cincinnati (August 15 – 22)
US Open, New York (August 30 – September 12)
OCTOBER
Rolex Shanghai Masters, China (October 10 – 17)
NOVEMBER
Rolex Paris Masters, France (November 1 – 7)
Nitto ATP Finals, Turin (November 14 – 21)