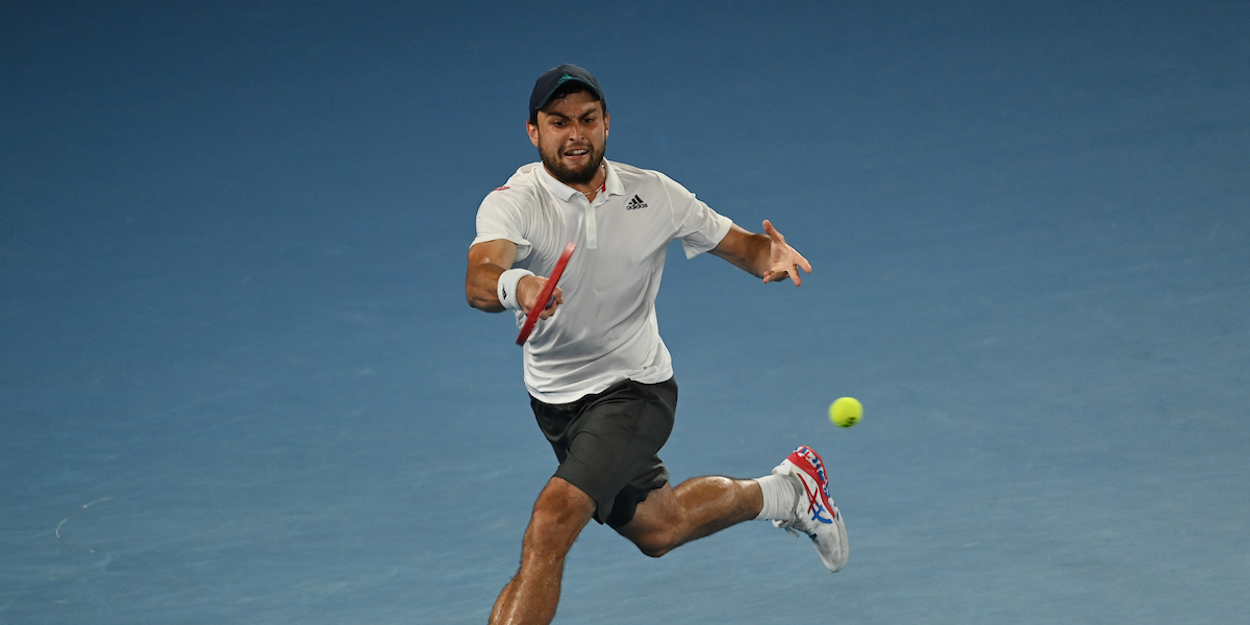 "No reason why he can't keep climbing the rankings" Analyst charts phenomenal rise of Russian Aslan Karatsev
He shocked the tennis world when he reached the semi-final of the 2021 Australian Open but his continued strong form has caused many to question how high Aslan Karatsev could reach. Here the Tennishead statistics expert charts the progress of a young Russian seemingly intent on continuing to defy expectations
"Ever since his run to the 2021 Australian Open semi-finals and arrival on the biggest stage of men's tennis, Aslan Karatsev has been a major talking point in the tennis community. He won the 2021 Dubai Tennis Championships and then he broke into the Top 30 of the ATP rankings for the first time. If you consider where he was ranked only a few years ago, it is truly remarkable how quickly he has risen towards the top of men's tennis.
"Karatsev turned pro in 2013 and finished that season ranked 292 in the world. Over the next two years he broke into the Top 200, before dropping outside the Top 200 again by the end of 2016. In 2017 he suffered a serious knee injury that kept him out for 6 months and his ranking plummeted to 621 by the end of that year.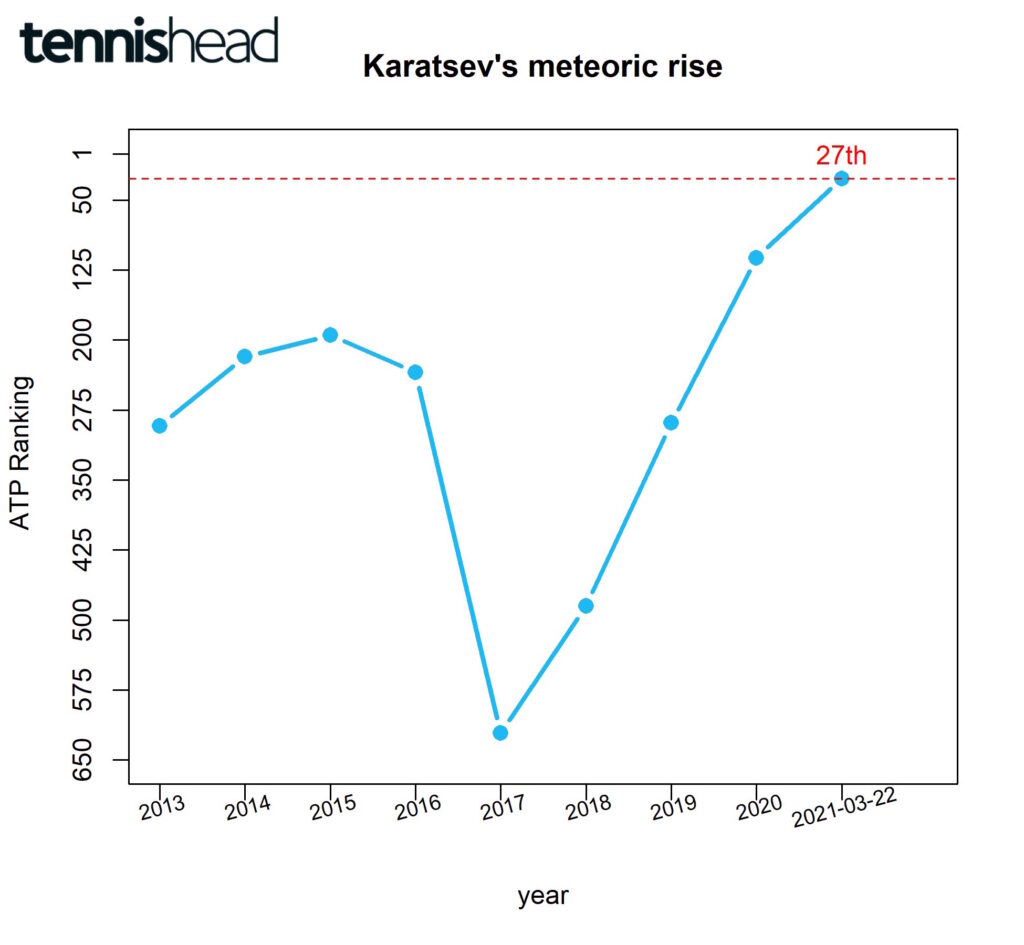 "He did not play much upon his return from injury and recently admitted that he struggled a lot with confidence during that time, even contemplating retiring from the sport. It took him two years to recover and by the end of 2019 he was ranked 289, almost the same ranking as when he turned pro 6 years prior.
"2020 was the year it all started to change for Aslan Karatsev. It ended being a very successful year on the Challenger Tour for him and he finished the year ranked 112. That year he won 82.4% of his 34 matches on the Challenger Tour, which included winning 18 of his last 20 matches once the season resumed post Covid break. Winning a lot of matches, even if at a lower level than the ATP Tour, will allow a player to gain confidence. If a player starts to believe more in their own abilities, then generally they tend to perform a lot better. This was the case for Karatsev and is probably a large part of why he has been so successful in 2021 on the ATP Tour.
"Aslan Karatsev's success story is quite inspiring but seems far from over. At 27 years of age, his best years are still ahead of him. Karatsev has a formidable power-hitting game as well as new-found confidence, so there is no reason why he cannot keep climbing the rankings."
Luka Elliott has a B Com in Economics & Statistics from the University of Cape Town where his thesis was titled "Engineering Features for Tennis Match Outcome Prediction in a Statistical Learning Framework". He now writes for Tennishead focussing on how statistics effect the outcome of ATP matches