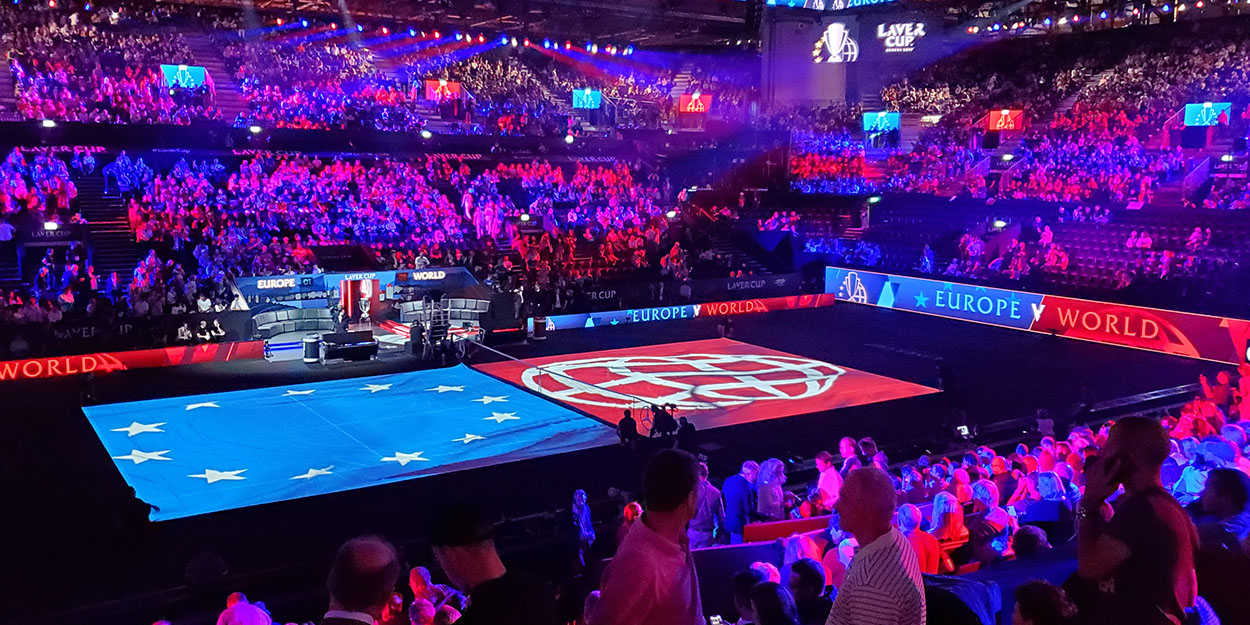 'No one beats us five times in a row!' says John McEnroe after Laver Cup defeat
Team World captain John McEnroe hopes that Team Europe's fourth consecutive victory in the Laver Cup will be his squad's last defeat. 
Team Europe romped to a 14-1 victory over Team World to continue their unbeaten streak in the Laver Cup, which was first introduced in 2017.
Despite the heavy defeat, McEnroe believes his team can take positives from the defeat and paid homage to Vitas Gerulaitis, who once said, "Nobody beats Vitas Gerulaitis 17 times in a row!"
"I feel like it will be like, "No one wins the Laver Cup, beats us, John McEnroe, five times in a row'," said McEnroe.
"We battled our best. These guys are a great team, no question, incredible team. They had good team spirit. We did as well.
"Obviously if you get a couple different results, [we] could have put more pressure on them, but we just came up short in I think [five] tie-breaks. You win half those, totally different story."
The American praised the commitment and dedication of his players and hinted that he will continue to lead his team in the 2022 edition.
"These guys have given it their all. I just hope I can make a slight bit of positive difference each time. That's what I try to do. It would be nice to be part of a team that won, to at least somehow figure out a way."
Team World star Nick Kyrgios, who has always enjoyed the Laver Cup format, said the team had great fun despite the loss.
"Obviously not the result we wanted, but I thought we all had fun. For the new guys, Reilly [Opelka] and Felix [Auger-Aliassime], I think they had great debuts, put in great performances," said Kyrgios.
"As John said, [a] couple points here or there could have changed the swing of things early on. That's the way it goes, and the memories I will take away [are of] another great week. I had a lot of fun."