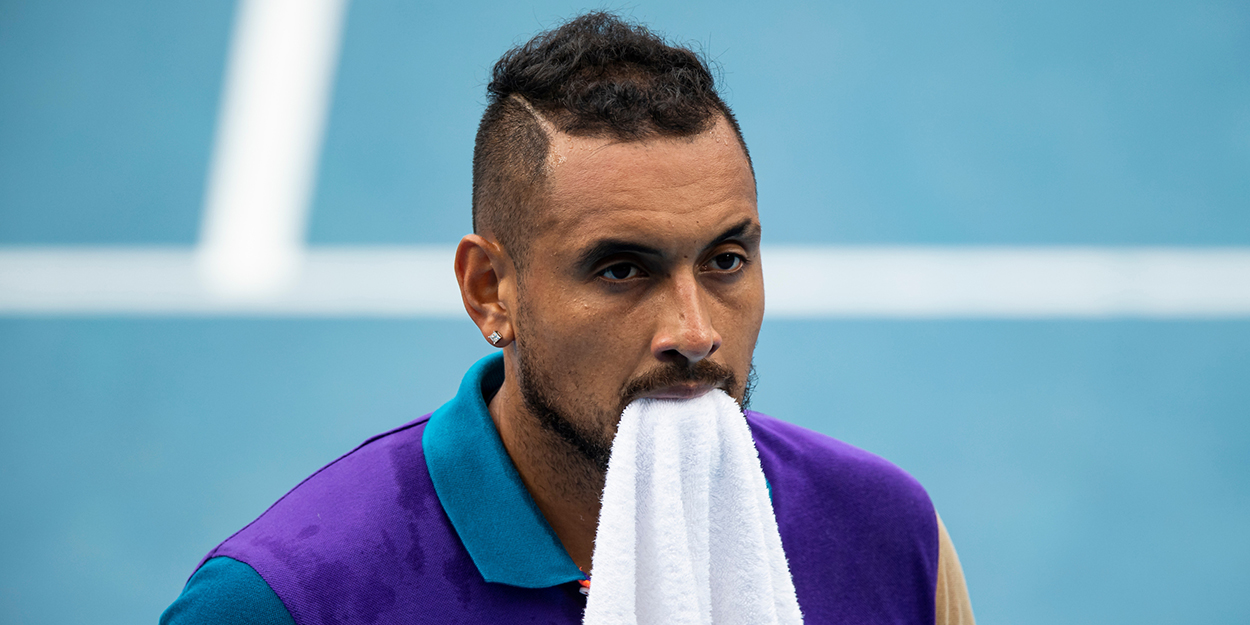 Nick Kyrgios suggests he's not ready to return to ATP Tour: 'I'm not gonna force myself around the world'
Nick Kyrgios says he is 'not going to force himself around the world,' suggesting he is not ready for a full time return to the ATP Tour.
Kyrgios has been thrilling to watch at the Australian Open, although his campaign ended against Dominic Thiem on Friday.
It was his first major tournament for almost a full year after he opted to remain in Australia whilst the world came to grips with the coronavirus pandemic, and he says he does not think a return to the tour is imminent.
"I'm not gonna force myself around the world when the time is not right where I have to quarantine for a week and then play," Nick Kyrgios told reporters.
"I don't know. I'm not too sure what lies head. I'll look at it when it comes around.
"I'm not going to even think about anything at the moment, especially just coming off the court. The last thing I'm gonna do is think about where I'm gonna play next.
"I'm going to enjoy the next week just living. Just enjoying time. We're in lockdown after tonight, so I'm not thinking about it.
"As I said, I don't particularly care, either. When I play, I'll play. When I'm ready to play, I'll play."
Kyrgios has produce arguably the best two matches of the Australian Open so far, and he reserved special praise for Dominic Thiem.
"As soon as I lost, I wasn't upset," he said. "I was smiling, I was happy for him. He's put in a lot of work, the body of work, the foundation he's put in.
"He's rewarded for it. I'm happy for it. I'm not a jealous or envious person. So I lose, I'll live on tomorrow.
"He's a hell of a player. He's so disciplined. He's so composed. His level doesn't drop. It is what it is."