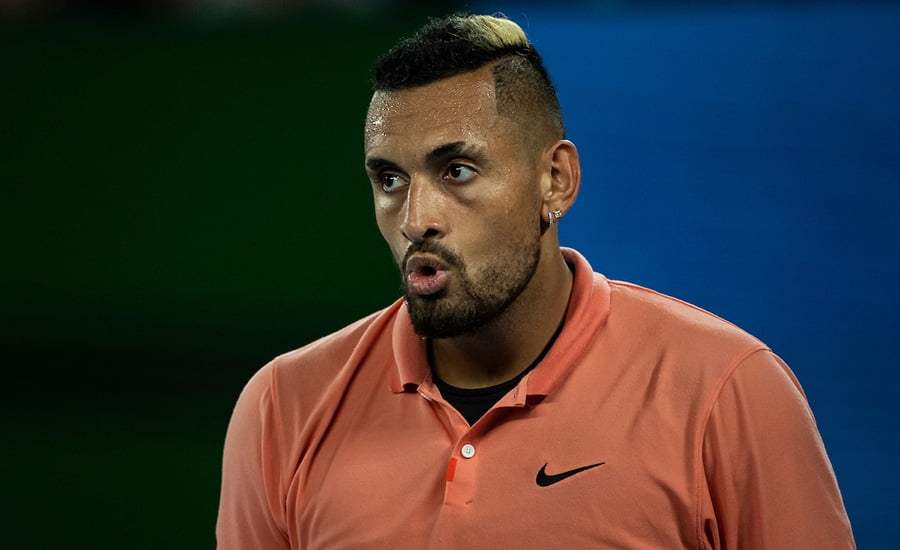 Nick Kyrgios tipped to be 'top ten by the end of the year' after Rafael Nadal battle
Nick Kyrgios has a chance to really push on and cement a spot in the top ten after his performance against Rafael Nadal at the Asutralian Open, according to Eurosport's expert panel.
Kyrgios was exceptional despite losing in four sets to the world number one, but he certainly gave Nadal a serious run for his money.
And, according to John McEnroe, Mats Wilander, and Alex Corretja, it could be a big moment for Kyrgios.
Speaking on Game, Schett & Mats tonight, McEnroe said he has high hopes for Nick Kyrgios for the rest of the year despite the defeat: "I really wanted that match to go to a fifth set, I was on the edge of my seat throughout.
"If Nick plays anything like he did tonight then he can be in the top 10 by the end of the year.
"I loved watching Nick play tonight, let's hope and pray it continues."
Wilander added: "The match surpassed my expectations. I did not think Nick could bring it like he did after playing five sets against Karen Khachanov.
"This was a great match, both players played unbelievable tennis. I really feel like there is a great respect between the two players now."
Meanwhile, former world number two Alex Corretja hopes this is a "turning point" for Nick Kyrgios despite the spirited defeat to Nadal.
"That could be a turning point for Nick. I think he proved himself that if he hangs in there, focuses on working hard, he can enjoy his life but he has an unbelievable potential."
Watch the Australian Open live on Eurosport and Eurosport Player
Keep up to date with all the action at our tennis news section. Win amazing tennis prizes by entering our competitions. Learn more about your favourite players including Roger Federer, Rafa Nadal and Novak Djokovic. Check out the latest kit in our tennis gear reviews. Receive regular updates with our legendary newsletter or read in depth features with stunning photography in tennishead magazine. Can't visit the tournaments you love? Check out our guide on how to watch tennis on TV. Don't miss a thing with our Live Scores service. Follow tennishead on social media at Facebook, Twitter, Instagram & YouTube