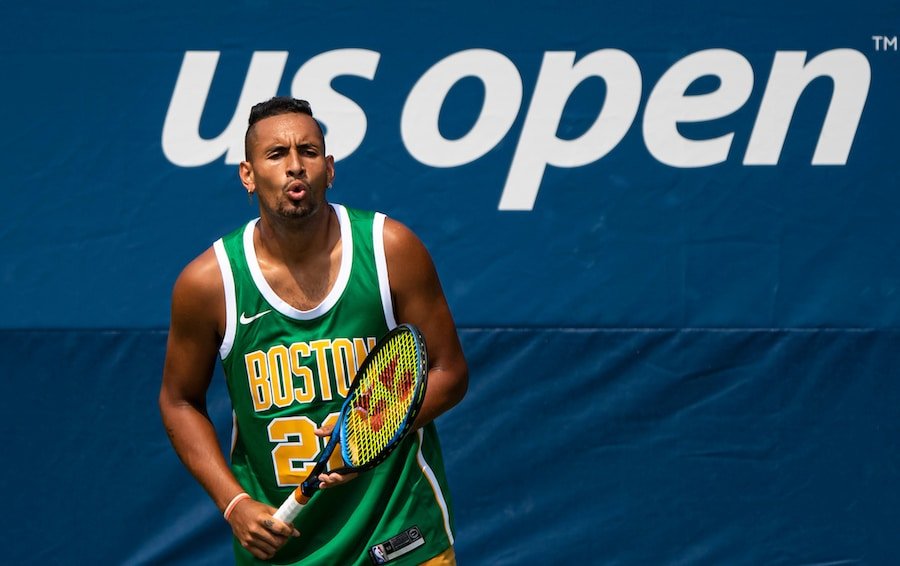 Nick Kyrgios threatens Casper Ruud in escalating feud
Nick Kyrgios has invited Casper Ruud to meet him face to face in a Twitter spat with it's roots in the Australian bad boys disqualification from the Rome Masters whilst playing Ruud
Nick Kyrgios has responded to Casper Ruud on Twitter by saying the Norwegian's tennis is "boring af (as f**k)" after the young star called Kyrgios "an idiot on court" in a growing argument between the two players. The disagreement stems form their heated match at the 2019 Rome Masters where Kyrgios was famously disqualified during the third set. Ruud went on to energetically celebrate the victory.
Kyrgios has posted on his Twitter accounts:
But again, I also understand why you have to keep my name in your mouth, because people dont even realise that you play tennis ? goodluck in Milan champ x

— Nicholas Kyrgios (@NickKyrgios) October 24, 2019
Kyrgios had taken exception to comments made by Ruud in an interview with a Swedish tennis website when he called Kyrgios "an idiot on court". Ruud said he didn't care what people thought about his celebration after that match because it meant he received world ranking points and considerable prize money so he was entitled to enjoy the moment.
To read every issue ever published of the world's best tennis magazine, tennishead, visit our 'Magazine Archive' and you can buy a copy of the latest issue here.To win incredible tennis prizes for free, enter our latest 'Competitions'. For all the breaking tennis news and exclusive player interviews, visit our 'News' section. For the latest racket, ball, shoe and clothing buyers guides plus video play tests, visit our 'Gear' section