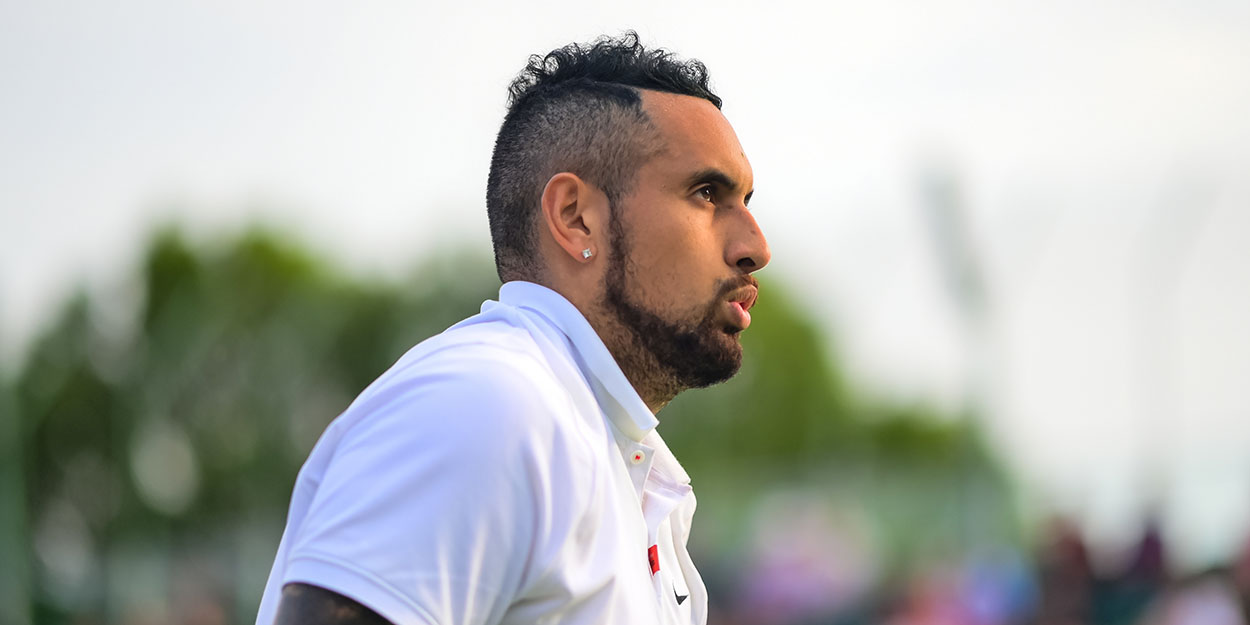 'People are idiots with s**t lives' – Nick Kyrgios bites back at social media haters
Nick Kyrgios has fired back at social media haters saying they attack others because 'they have a s**t life.'
Kyrgios is no stranger to social media spats, with fans and occasionally other players taking exception to his often strong views.
He has also not been shy of using the platform himself to express some strong views.
However, the Australian has revealed he has been the victim of racial abuse on social media and, while claiming it no longer bothers him, he says it has affected his confidence in the past.
"People are just idiots, really, on social media," he told the press after his mixed doubles win with Venus Williams at Wimbledon.
"Everyone seems to think they have some sort of voice on social media and it's bad because it can affect people's mental health.
"I'm a player that deals with it every single day. Now that I don't care about it, I still see it and it's not so easy to block out.
"It's taken me years and years of resilience and maturity to now not really care about it so much. But it affects people.
"It got really bad for me to the point where I didn't want to play tournaments. I didn't want to go out there and play because I knew all I was receiving were negative comments that were hurtful.
"Whether it was racism comments, racial slurs, just little things or anything that would destroy my confidence.
"With the way social media's going it's always going to be there.
"You have people that have nothing going on in their life and are so hateful.
"They have such a s**t life that they just have to find things to beat down other people. It's awful, it's really tough."