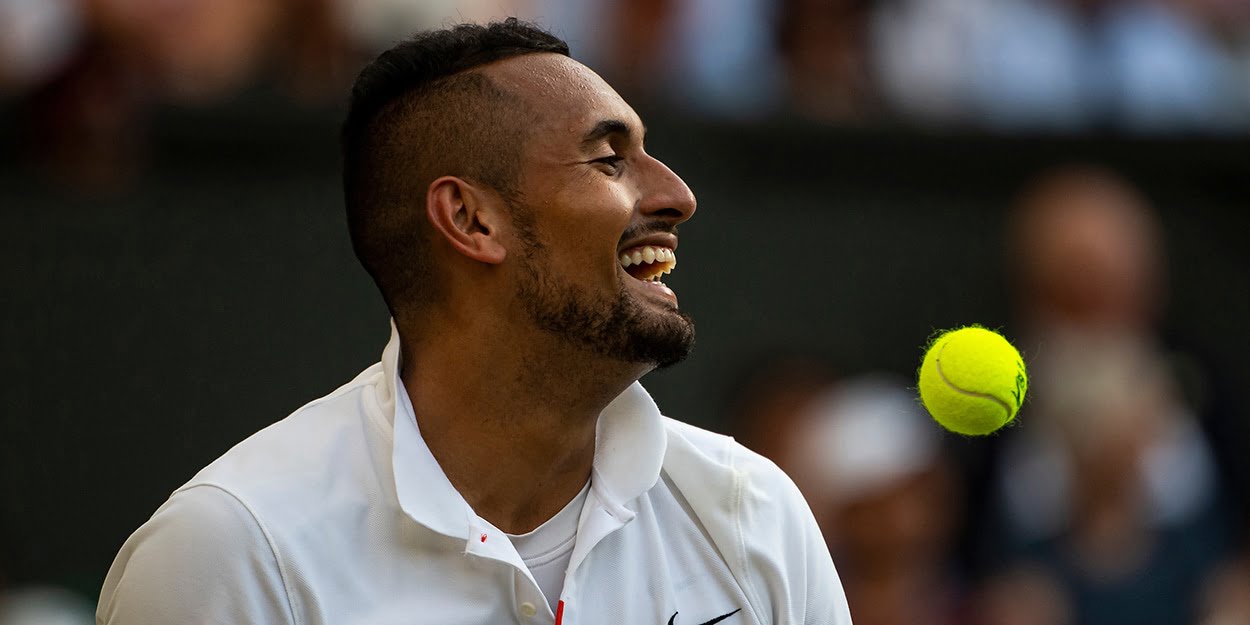 Nick Kyrgios reopens Novak Djokovic spat, telling reporters: 'I don't like him at all'
Nick Kyrgios attempted to reopen his spat with Novak Djokovic by openly mocking the Serbian's celebration before his doubles match.
Kyrgios' and Djokovic's comments towards each other has been a continuous theme at the Australian Open despite the latter trying to draw a line under it.
However, as he walked onto the court before his doubles match, Kyrgios sarcastically imitated the world number one before later opening admitting he 'doesn't like him.'
"Just feeling the love," Nick Kyrgios told the press to explain the walk-on. "Just trying to spread the good word of the celebration. Everyone loves that celebration. It's well liked.
👑@NickKyrgios takes the Mickey out of @DjokerNole in one of the funniest walk outs in tennis history! 🤣🤣🤣

WATCH: @9Gem
STREAM: https://t.co/7uAf53PWTv#9WWOS #AusOpen #AO2021 #Tennis #ATP pic.twitter.com/hOclt9t644

— Wide World of Sports (@wwos) February 14, 2021
"We're just having some fun. Novak, I'm sure, doesn't like me and we both have respect for each other, but I don't like him at all, so it's fun,
"We just banter anyway. When we tweet or when we just do stuff, it's for fun.
"You can't take it all too seriously."