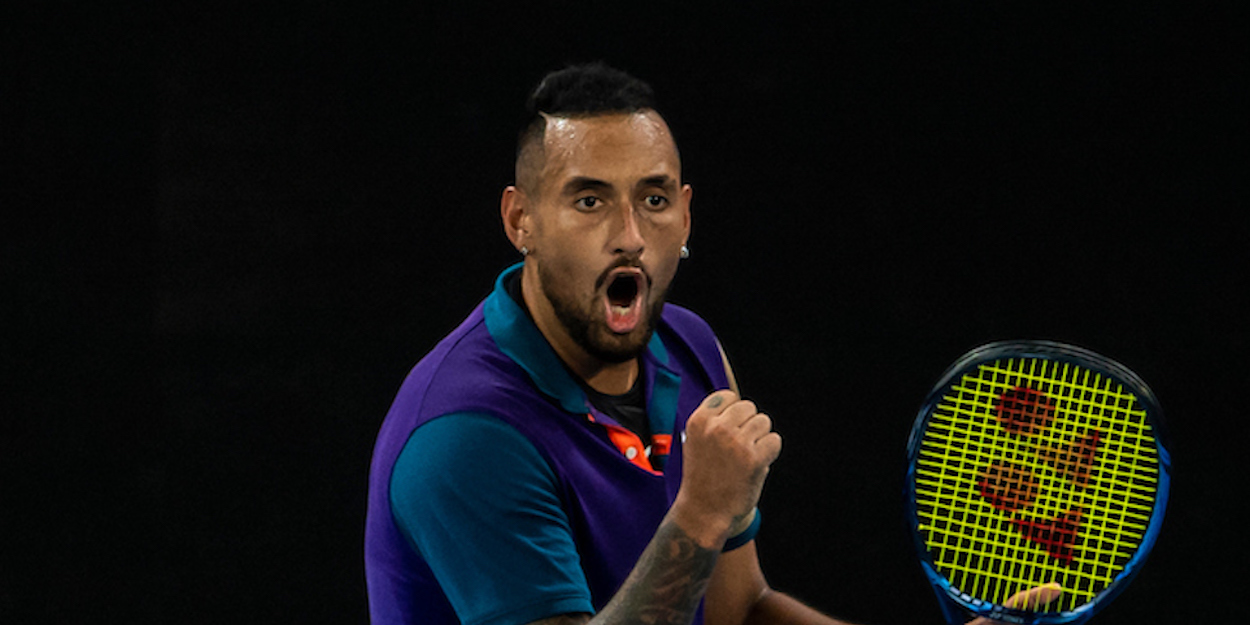 Nick Kyrgios: 'No one can take away my wins against Federer, Nadal and Djokovic'
Nick Kyrgios has declared Roger Federer to be the GOAT, as well as showing his pride in his wins over the Swiss, Rafael Nadal and Novak Djokovic.
Nick Kyrgios marked the Miami Open semi-finals by sharing his own memories of his best result at the tournament, culminating in a monumental semi-final with Roger Federer.
"A match I will never forget," Kyrgios said in a post on his Instagram account which included ATP Tennis TV clips of the match. "Too good by the goat in this epic,' the Australian continued.
The match in question took three tiebreak sets and three hours and eleven minutes on-court, with Federer triumphing 7-6(9) 6-7(9) 7-6(5).
View this post on Instagram
"No one can take away my wins against Federer, Nadal and Djokovic," Kyrgios added.
Nick Kyrgios has a 1-6 record against Roger Federer, winning only their first encounter at the 2015 Madrid Masters. Kyrgios actually has a 100% record against Djokovic, beating the Serb both times the two have played.
Finally, Kyrgios' rivalry with Nadal is perhaps most intriguing, both on and off the court. Kyrgios possesses a 3-5 record against the Spaniard, including winning their first meeting at Wimbledon 2014, when the Australian was a 19-year-old ranked outside the top-100.