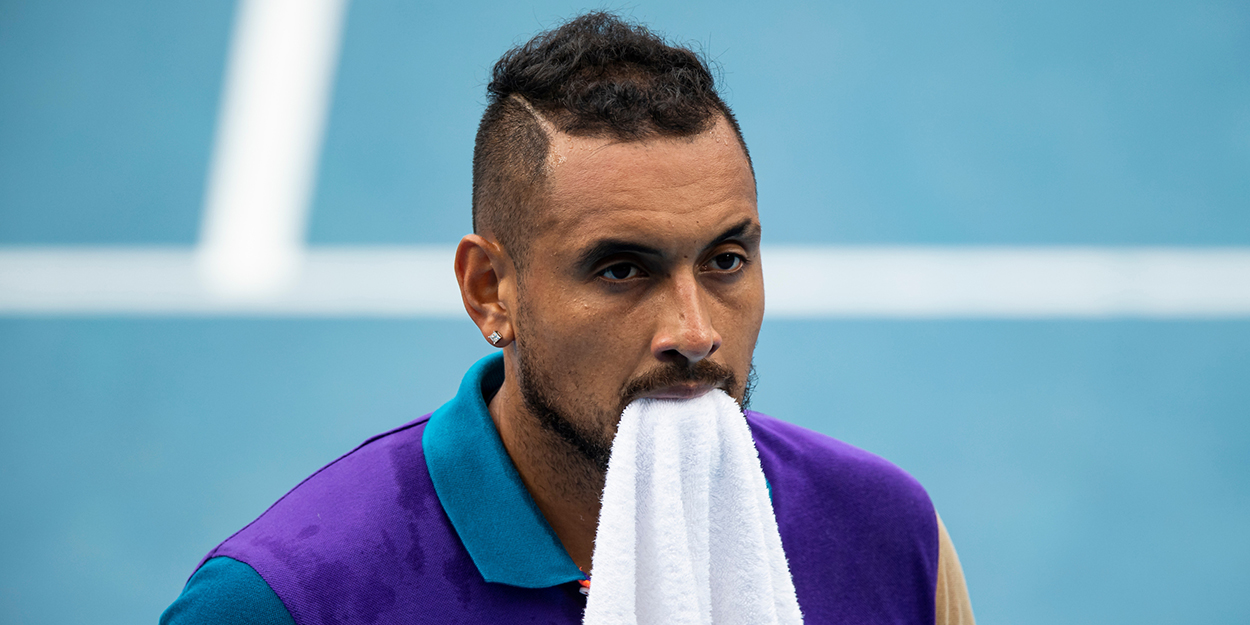 'Nick Kyrgios is having a crack without credibility' – Australian legend backs Novak Djokovic in spat
Nick Kyrgios has been criticised by Australian legend Ian Healy, who says Novak Djokovic 'should not even know his name.'
Kyrgios and Djokovic have been embroiled in a war of wards at the Australian Open, with the former firing the latest shot, telling the world number one via the press that he 'just doesn't like him.'
However, cricket legend Healy was in no mood to entertain his compatriot's behaviour – because Djokovic's successes put his to shame.
"Having a crack without credibility."

Ian Healy isn't a fan of Nick Kyrgios mocking Novak Djokovic.#AusOpen

Via @PatandHealsSEN pic.twitter.com/Oc9Tm0lSWL

— 1170 SEN Sydney (@1170sen) February 15, 2021
"Someone wrote in the paper today, about Novak Djokovic and Nick Kyrgios – calling them fierce rivals," Healy told 1170 SEN Sydney.
"They're not fierce rivals. They might be personal rivals, but if Kyrgios thinks he's in the professional rivalry with Djokovic he has another thing coming.
"Fierce rivals? Djokovic shouldn't even know Kyrgios' name at the moment.
"That's the shame of it, that Kyrgios is having a crack without credibility."