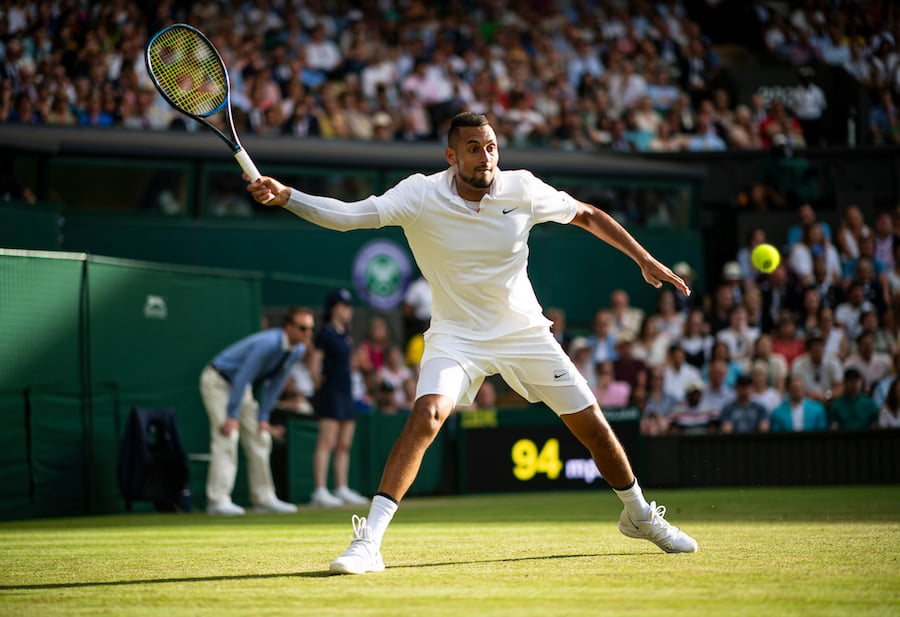 Nick Kyrgios hilariously jokes that Andy Murray "isn't nice at all" in front of massive group of fans
Nick Kyrgios is often painted as the bad boy of tennis when he's on court but the lighter side of the off court player's persona is rarely seen, until now
Nick Kyrgios and Andy Murray have been friends for a while with Murray always quick to back up the young Aussie's incredible skill when asked, and now the funny side to that friendship has appeared in a humorous behind the scenes video.
Kyrgios has just competed a practise session at the Washington Citi Open when he was surrounded by a throng of fans requesting autographs. It just so happened that Andy Murray was the next player due on the same practise court and as Murray tried to move through the crowds to start his practise session Kyrgios noticed this, started booing and then threw out a hilarious comment, "See, he's not nice at all". For his part, Murray was smiling throughout the whole video obviously finding it very funny himself.
Watch the whole encounter here or scroll through to 52 seconds where Kyrgios throws out the comment
Kyrgios plays his first round at the Citi Open open against young American qualifier Thai-Son Kwiatkowski whilst Murray is playing in the doubles with his brother Jamie whilst his recuperation from hip surgery continues.
Kyrgios has been beset with on court and off court disruption recently including a so called 'feud' with Novak Djokovic and an entertaining encounter in the second round at Wimbledon with Rafa Nadal.
Look ahead to the rest of 2019 with our guides to every tournament on the ATP Tour and the WTA Tour. If you can't visit the tournaments you love then do the next best thing and read our guide on how to watch all the ATP Tour matches on television in 2019. To read more amazing articles like this you can explore Tennishead magazine here or you can subscribe for free to our email newsletter here