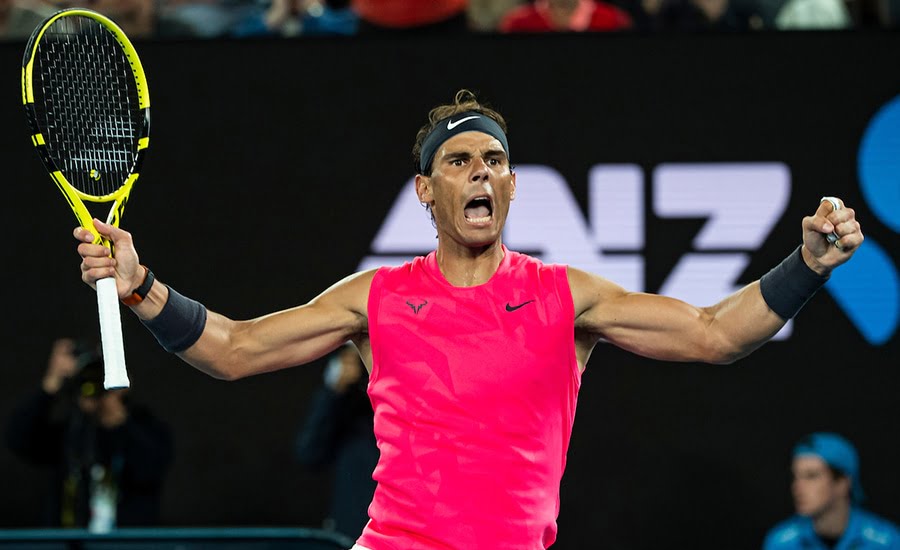 Nick Kyrgios full of praise for Rafael Nadal, admitting he 'just couldn't get a ball past him'
Nick Kyrgios said that he just 'couldn't get the ball past' Rafael Nadal in his spirited  Australian Open defeat.
The duo played out a memorable encounter on Rod Laver Arena on Monday, with Nadal coming out on top in four sets.
He required a tiebreak for two of his three sets though ,which is testament to the performance that Kyrgios produced.
However, ultimately the Australian knew he simply couldn't win because Nadal was just too good.
"I just couldn't get a ball past him," said Kyrgios to the press after the match.
"I was trying to serve and volley, trying to drop-shot. Eventually I would have to win the point three times to win a point.
"That's just the champion he is, the player he is. He makes you play the extra ball. I thought he played well, considering how slow it was.
"I mean, he served really well, I thought. Hit his backhand slice really well. He played well.
"He just played the bigger points well, better than I did."
Rafael Nadal was full of praise for Kyrgios after the match, describing him as 'one of the highest talents on the ATP Tour,' and his words didn't escape the Australian.
"I appreciate it," he said of Nadal's comments. "But I already know that.
"I've known that for the last four years but the trouble for me is actually being able to produce the same attitude over and over again.
"Hopefully I can keep doing it. I'm just taking it day by day, trying to be positive."
Keep up to date with all the action at our tennis news section. Win amazing tennis prizes by entering our competitions. Learn more about your favourite players including Roger Federer, Rafa Nadal and Novak Djokovic. Check out the latest kit in our tennis gear reviews. Receive regular updates with our legendary newsletter or read in depth features with stunning photography in tennishead magazine. Can't visit the tournaments you love? Check out our guide on how to watch tennis on TV. Don't miss a thing with our Live Scores service. Follow tennishead on social media at Facebook, Twitter, Instagram & YouTube