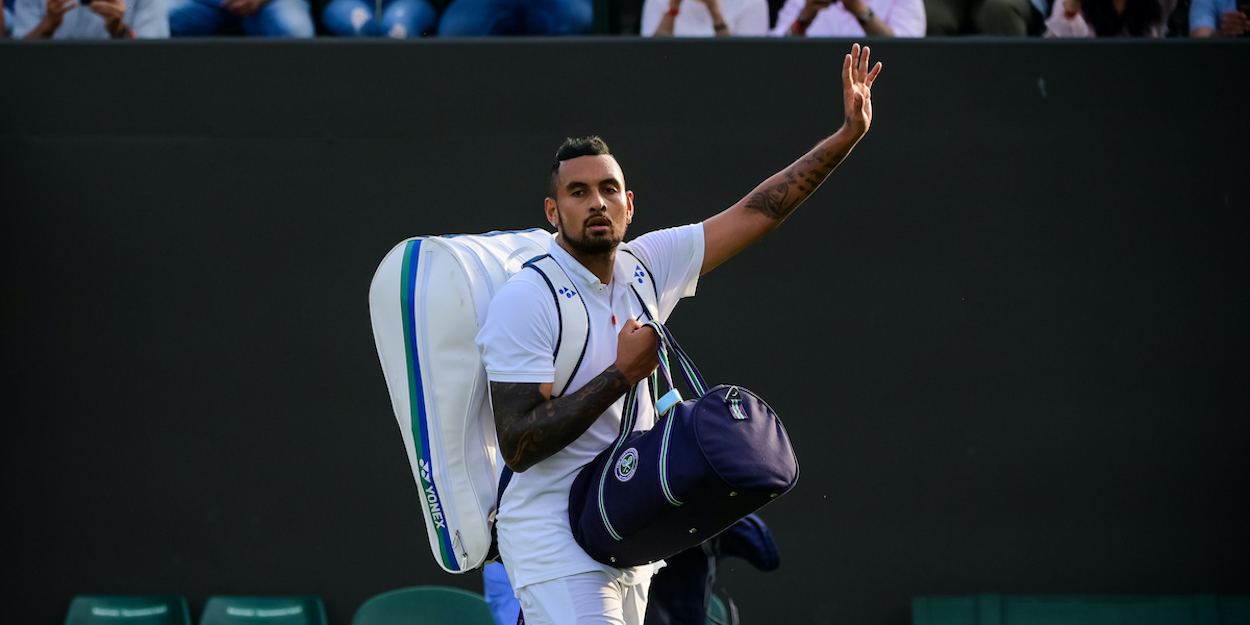 Nick Kygrios confirms Olympic absence: 'Next tournament – Atlanta 250'
Australian star Nick Kyrgios has given the latest hint that he will not be competing at the upcoming Tokyo Olympics alongside the likes of Ash Barty and Alex de Minaur. 
Prior to Wimbledon, Kyrgios was announced as part of the Australian squad set to play in Tokyo, but, a few days later the Atlanta Open revealed the maverick as part of their tournament field.
On Tuesday, Kyrgios posted an Instagram story detailing his rehabilitation program in the Bahamas following his abdominal strain he suffered at Wimbledon.
The 26-year-old also wrote: "Next tournament – Atlanta 250", indicating that he will not join up with his Australian colleagues in Tokyo.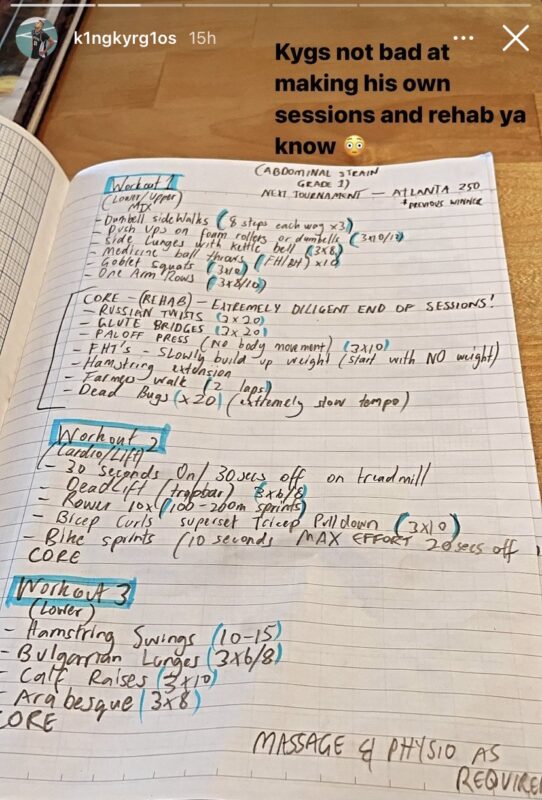 At Wimbledon, Kyrgios was questioned over his appearance at the Olympics and hinted he would skip the Games due to the absence of crowds and inability to watch other athletes compete.
"If I'm to play the Olympics, I want to do it the right way," he said.
"I want to do it with full crowds, with my guests there. I want to do it when I'm able to watch other athletes do their thing. That's the Olympics for me. The Olympics, the way it's going to go on, is not the Olympics."
Last week, the Australian admitted he was weighing up his options as to whether to play in Atlanta or to represent his country in Tokyo.
"Ever since I was a player I wanted to compete at the Olympics but I've also entered Atlanta as well. I'm tossing up my options at the same time," Kyrgios said.
"Whether or not – I've heard some things about the Olympics that are very tough, restrictions wise. No guests, none of that stuff."