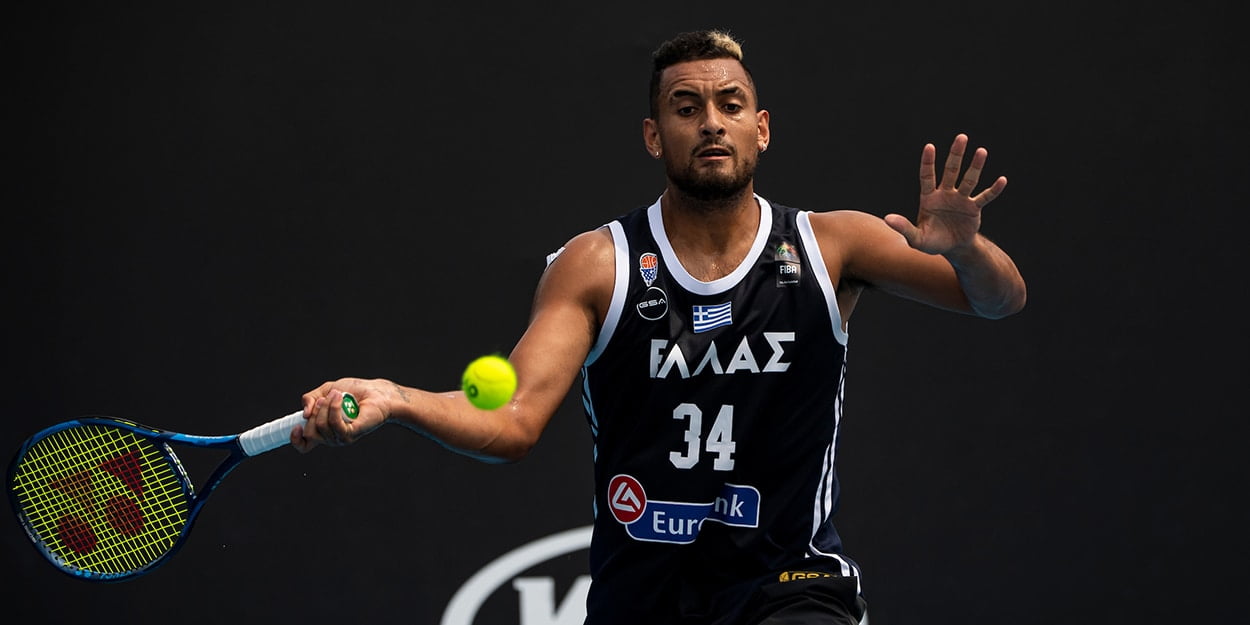 'Nick Kyrgios can win multiple Grand Slams,' says Australian legend, but only if he focuses on tennis
Former Grand Slam finalist Mark Philippoussis has backed compatriot Nick Kyrgios to win 'multiple' major titles.
Philippoussis got to the final of Wimbledon and the US Open in his career, so he knows what it takes to put yourself in a position to win.
He was unable to get the job done in the end, but he believes he sees major Grand Slam winning potential in Kyrgios, and he has offered sage advice on how to get there.
"He can win multiple Slams, but for that to happen, you've got to make tennis your absolute priority," Philippoussis said.
"A lot goes into a Grand Slam; it's much tennis.
"You have to be ready and a little bit lucky; many things have to come into play to win one.
"But, let's first start with getting deep in the second week and start off pushing yourself to win that first one is very important."
Krygios is probably more known for the sideshow of his 'antics' than his actual tennis, which is a shame given his supreme talent.
That is something he has been heavily criticised for before, but Philippoussis says it's ultimately down to Nick Kyrgios to change – if he wants to.
"I can't speak for anyone else, but Nick's a good kid, he's a good guy.
"At some stage, tennis career will finish and then it's going to be about life; that's what it's essential.
"This is one stage of his life, so it's about whatever makes him happy."
Keep up to date with all the action at our tennis news section. Win amazing tennis prizes by entering our competitions. Learn more about your favourite players including Roger Federer, Rafa Nadal and Novak Djokovic. Check out the latest kit in our tennis gear reviews. Receive regular updates with our legendary newsletter or read in depth features with stunning photography in tennishead magazine. Can't visit the tournaments you love? Check out our guide on how to watch tennis on TV. Don't miss a thing with our Live Scores service. Follow tennishead on social media at Facebook, Twitter, Instagram & YouTube