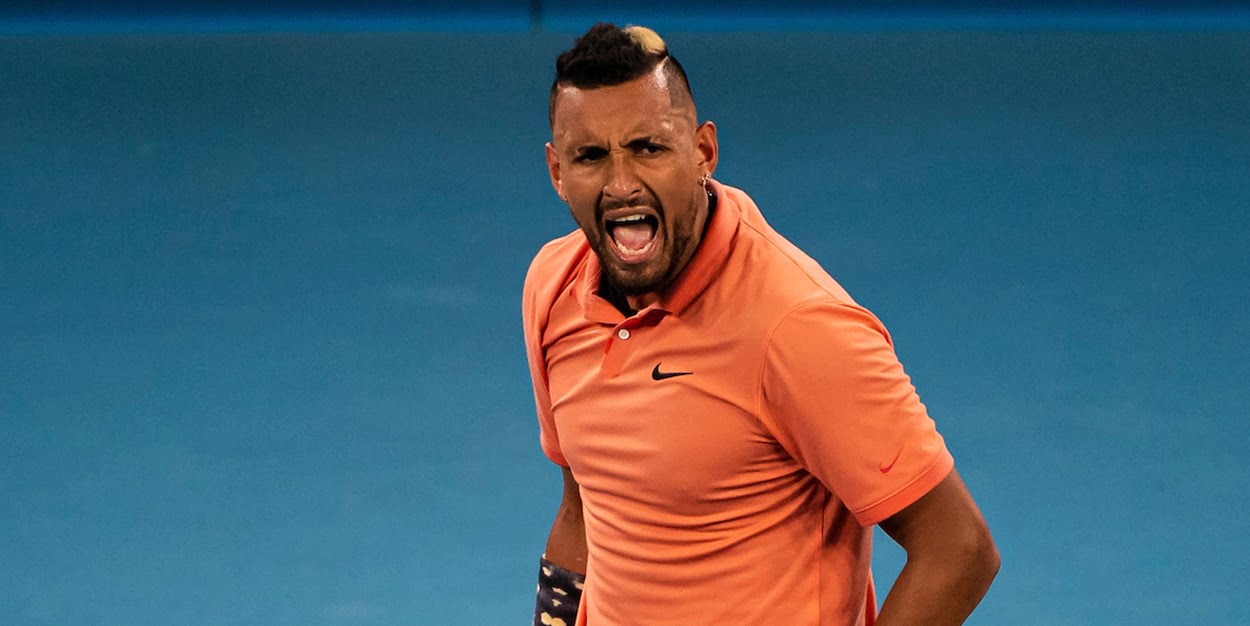 Nick Kyrgios brands legend 'a desperate little groupie, lingering around like a bad smell' in fresh feud
Nick Kyrgios is back feuding on social media with German legend Boris Becker, branding him 'a desperate little groupie.'
Thepair clashed earlier this summer when Becker called Kyrgios a 'rat' for his criticisms of players for what he considered to be a lax attitude towards the coronavirus pandemic.
Kyrgios bit back in typical fashion, describing Becker as a 'doughnut' and 'not the sharpest tool in the shed.'
It's all erupted again now, although it was Becker who started this one by making a disparaging "in your dreams" comment on an Instagram post by the Australian in which he captioned a picture of himself with "different breed."
View this post on Instagram
Nick Kyrgios, naturally, was in no mood to shy away from an online confrontation.
"Hating like a little groupie," he replied on the Instagram post.
"Lingering around like a bad smell, maybe hoping to get more likes and follows. Unfortunately never be as influential.
He then backed it up on Twitter saying of Becker: "He's gone from wanting to coach me, obviously for his desperate need of a pay check, to hating on my Instagram. Strange world we live in."
Kyrgios will not have the chance any time soon to prove Becker wrong on the court, though, with him deciding not to play Roland Garros this year.