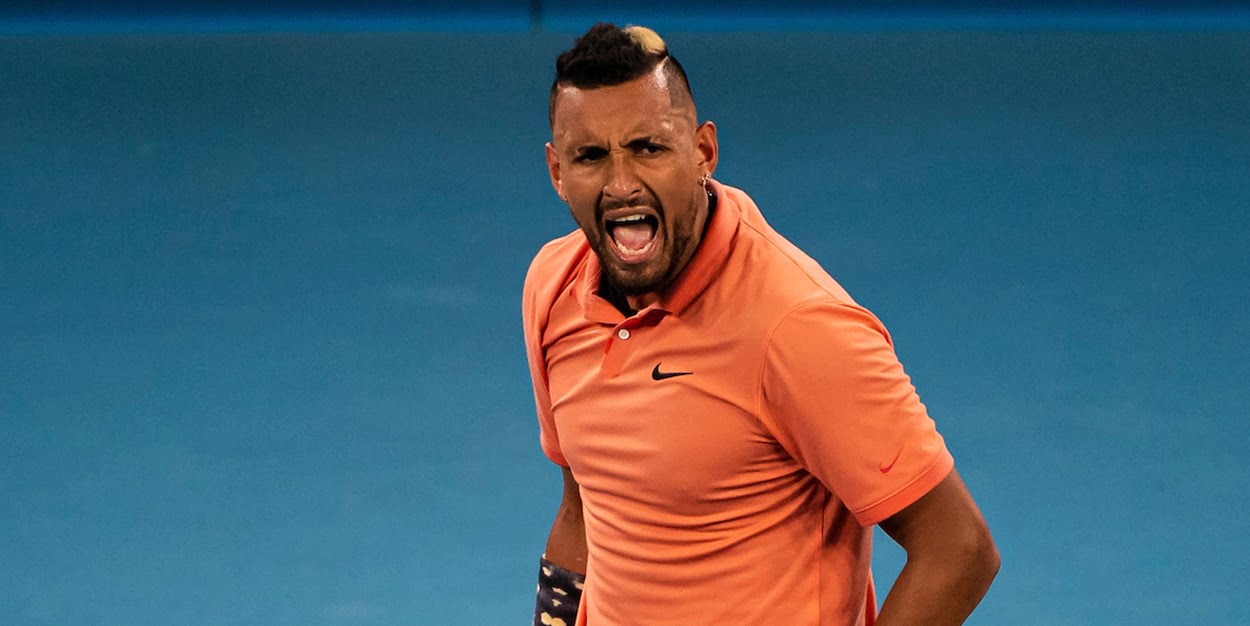 Nick Kyrgios a 'global superstar' and bigger box office draw than Novak Djokovic, says former ATP ace
Nick Kyrgios is now a 'global superstar,' according to former ATP ace Sam Groth, who thinks he may be a bigger draw than Novak Djokovic.
Kyrgios put on an incredible show along with Ugo Humbert at the Australian Open on Wednesday, producing the match of the tournament so far in from of a fiercely partisan crowd in Melbourne.
The Australian has often divided tennis fans, and his controversial on-court antics can be tough to overlook for many.
However, Groth believes that the combination of Kyrgios' tennis and his showmanship has elevated him to a level of box office even beyond that of world number one Djokovic.
"The man's pure box office," he the Herald Sun in Melbourne of Nick Kyrgios.
"He's never going to be the poster boy for good behaviour. People tend to only focus on the negative with Nick when actually he should be celebrated.
"What he did on Wednesday night was phenomenal. It was box office tennis. It was the match this tournament has been crying out for, the Australian Open finally came to life.
"I'd go as far as saying tennis needs Nick far more than Nick needs tennis. He might not be our best athlete but he is certainly the most entertaining.
"The crowd atmosphere at a Nick Kyrgios match is like nothing I've experienced with any other player.
"Nick brings hysteria. It's another level of wild. That's why organisers and broadcasters want him in their event's prime time slot, not just here but around the world
"He's a global superstar. Behind Federer, Nadal and Serena Williams, he is the biggest draw card. He puts bums on seats.
"And if you're still unable to simply enjoy the drama and theatre he brigs to the court and our TV screens because you're hung up on his public image, I just don't understand you.
"I don't know what more the guy can do to change people's minds. He's not going to change and why should he? Nick is who is he and like him or not, I bet you are still going to watch him."