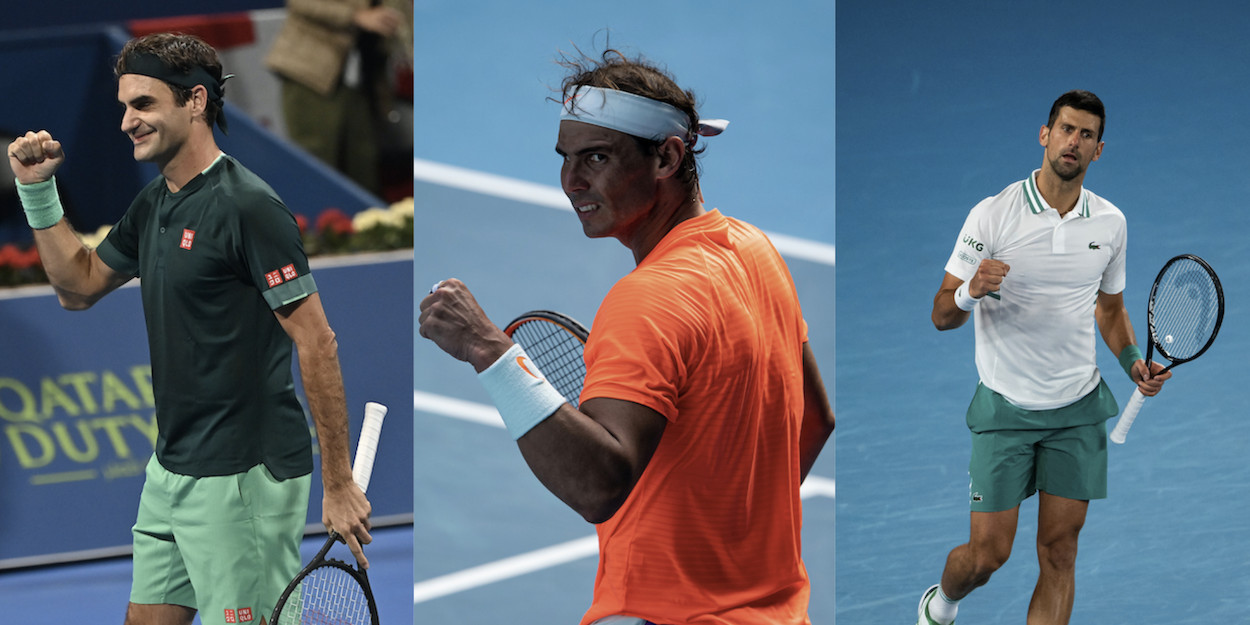 Next Gen are 'just not as good as Big Three', claims Martina Navratilova
Tennis great Martina Navratilova believes Novak Djokovic, Rafael Nadal and Roger Federer are a level above the Next Gen.
The Big Three have dominated the men's tour for many years, amassing 60 Grand Slams and 100 Masters 1000 titles. Navratilova claims the younger players have to play at their absolute best just to stay competitive.
While Stefanos Tsitsipas, Dominic Thiem, Alexander Zverev and Daniil Medvedev have registered victories against the Big Three, the four have won just four 1000 Masters titles and one Grand Slam.
"If you had all these players try to hit a target on a practice court where there's no pressure, Rafa would just hit the target more than them," she said. "These guys have to play slightly above their level just to get to finals, and so their average day is not as good."
The American thinks the younger players still have room for improvement.
"If you've been in the Top 10 without improving for four or five years then maybe you have found your level," Navratilova said. "Otherwise, it's not too late for them to keep improving. And as their games grow, their confidence will grow and then they may be the ones with the mental edge." Navratilova added.