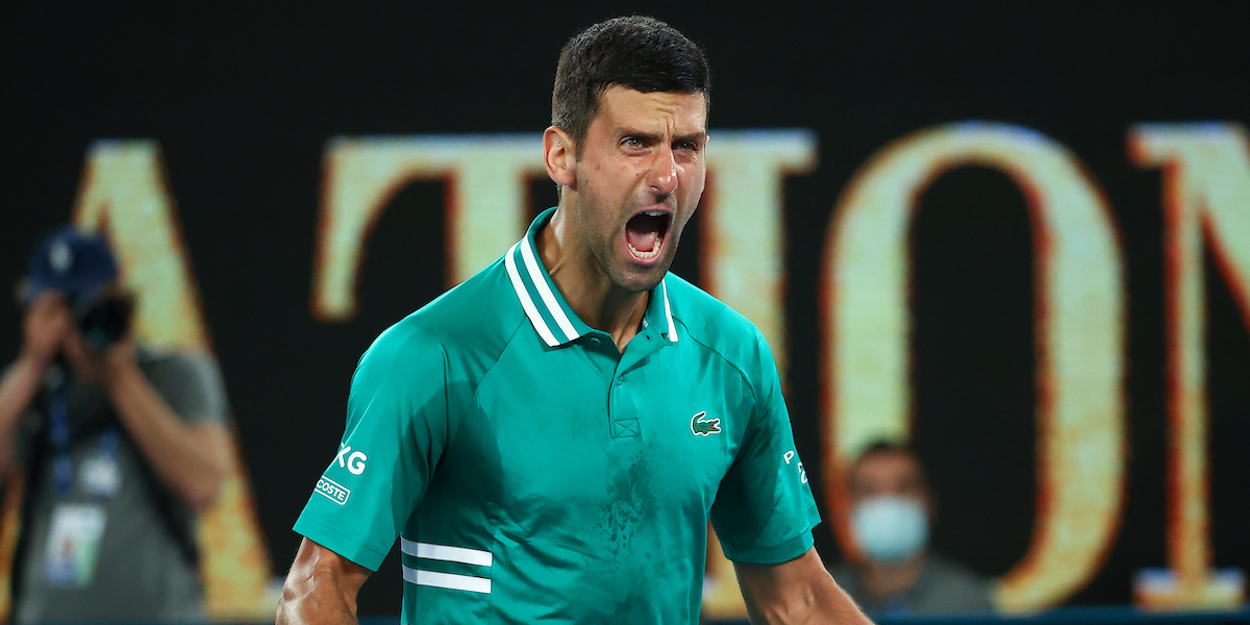 New shoes for Novak Djokovic
After years wearing Adidas footwear, Novak Djokovic has switched to ASICS. The former world No.1 play in Gel Resolution Novak, which he helped develop
Now we know more about what Novak Djokovic was doing in the last 6 months of 2017. An elbow problem may have kept the former world No.1 out of competition after Wimbledon but he revealed before his comeback tournament this year that he has spent some of his time away from the game developing a change of footwear
Having played in Adidas shoes for many years the 12-time Grand Slam champion was revealed as an ASICS ambassador. He worked closely with the Japanese sportswear manufacturer for several months to create a new tennis shoe, the Gel Resolution Novak.
"It was time for a big move for me," Djokovic said at the launch of the shoe. "I have played in the Adidas tennis shoes for mot of my life and a tennis shoe is something that you don't want to mess too much with"
After talking at length about his requirements Djokovic began testing out the new product.
ASICS has long offered a range of tennis shoes to suit all standards and styles. It most recently launched the Gel Court Speed, a shoe aimed at club players.
Led by Kenta Moritasu, the ASICS development team worked with Djokovic to develop a shoe that addressed th individual needs of the World's best players. "Movement is everything n our sport. You need to feel comfortable wearing the shoes"
The shoe, which is based on the existing Gel-resolution has a focus on stability on the forefoot while the redesigned Flexio Fit upper is covered in polyurethane (PU) for support and comfort.
Paul Miles, Chief Marketing Officer for ASICS said: "Over the years tennis has undergone rapid change with players demanding not only speed and agility in a shoe but also support and durability. Our partnership with Novak demonstrates our commitment to the tennis category as one of our key focus areas globally"
Djokovic is committed to continual improvement in his game. He believes the ASICS team can help. "Life is moving on, life is evolving." The Serb said. "I think it is a healthy mindset if oyu strive to improve and go forward, especially in professional tennis. If you are content that's fine, but in order to fight to the top you need to improve every day."