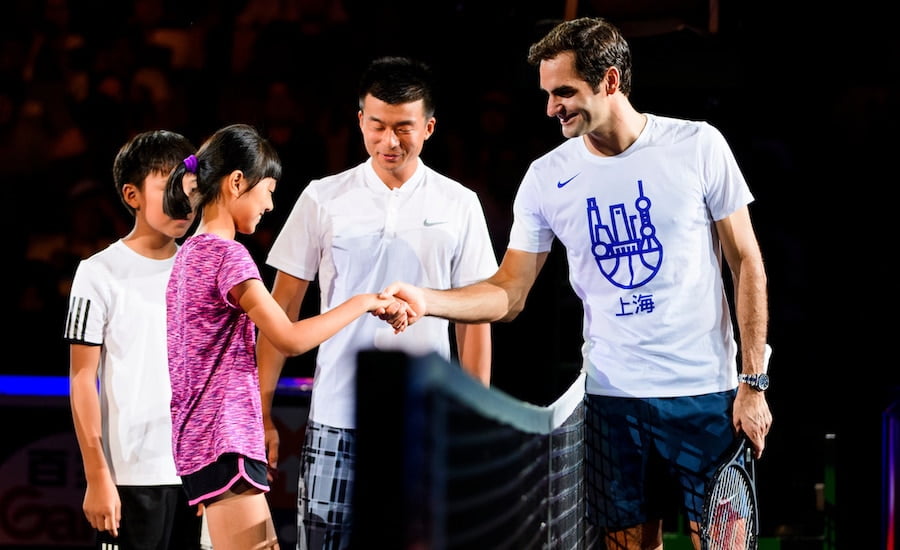 New report highlights astounding popularity of tennis in China
The participation numbers for tennis in China has grown so rapidly that the country now boasts more tennis players than any other country in the world
Nearly a quarter of all tennis players in the world are from China. This figure comprises all those players that have played the sport at least once in the past year. That's according to a new survey just published by the International Tennis Federation (ITF) one of the mani governing bodies for the sport globally.
What's even more astounding is that China has managed to attain this No.1 position even though it only has 10% of the worlds tennis courts and doesn't even rank on the list of countries with the most tennis clubs.
According to the report there are 87m tennis players globally of which 47% are female which means that China potentially has over 10m regular female tennis players.
The other surprise is that India now ranks as the third biggest tennis country in terms of participation with 9.2%. In some ways these stats from China and India aren't a shock because they are two of the largest countries in the world in terms of total population, but traditionally these two haven't been seen as huge followers of tennis, but now thats changed.
Of less surprise is that the USA, Germany and Great Britain make up the other players in the top 5 countries for tennis participation. These 3 have traditionally been important bases for the game of tennis.
You can read the full report here
To read every issue ever published of the world's best tennis magazine, tennishead, visit our 'Magazine Archive' and you can buy a copy of the latest issue here.To win incredible tennis prizes for free, enter our latest 'Competitions'. For all the breaking tennis news and exclusive player interviews, visit our 'News' section. For the latest racket, ball, shoe and clothing buyers guides plus video play tests, visit our 'Gear' section