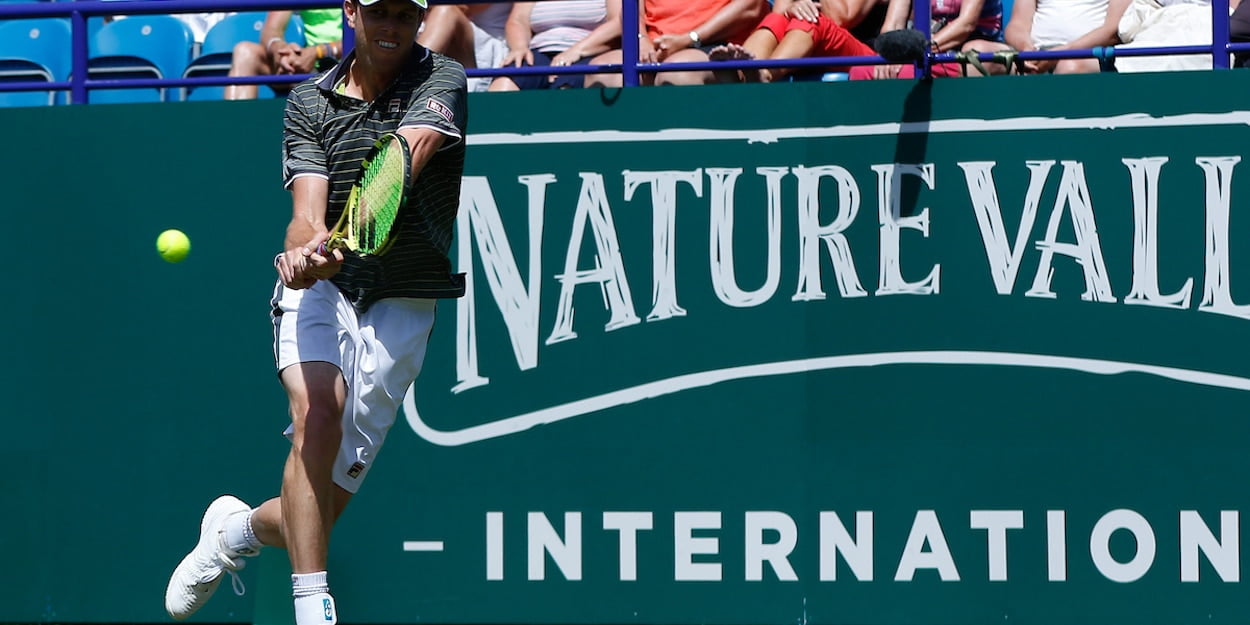 Nature Valley International Eastbourne 2020 preview
The Nature Valley International is a grass court tournament and on the men's side is part of the ATP 250 Series and is a WTA Premier event on the women's side. Martina Navratilova, Justine Henin, Andy Roddick and Novak Djokovic are former winners of this event.
Based in Eastbourne, this tournament is played a week before Wimbledon. In 2019 a record 51,641 people attended the championships. The Nature Valley International was originally just part of the women's tour, but in 2009 it joined the ATP tour.
Men's preview:
Andy Murray has signed up to play in Eastbourne. Nature Valley was one of the first tournaments Murray played after suggesting that he would retire in January 2019.
Kyle Edmund played here last year and could make another appearance this June. A semi-final showing was Edmund's best result in what was a rather dismal 2019 for the Brit.
Veteran's Fernando Verdasco and Gilles Simon could potentially be involved at this year's event.
Women's preview:
Karolina Pliskova had a remarkable tournament in 2019 as she stormed her way to the title without dropping a set. The big serving Czech has all the tools defend her title in emphatic fashion.
Home fans will once again put their hopes in Eastbourne resident, Johanna Konta. Konta has shown the ability to handle pressure as she became the first British women since 1977 to reach the Wimbledon semi-finals in 2017.
Angelique Kerber is a two-time runner up in Eastbourne and as a former Wimbledon champion, is one of the favourites. Another Wimbledon champion to watch out for will be Simona Halep. Halep is vulnerable to early round upsets, but she has the longest active streak of being ranked in the top 10.
Where is the tournament held?
The tournament is held at Devonshire Park Lawn Tennis Club in Eastbourne
What dates does the tournament run?
June 22nd – June 27th, 2020
What court surface is the tournament played on?
The tournament is played on outdoor grass
How many players and how many seeds are in the draw?
There are 28 players and eight seeds in the men's singles. There are a total of 64 players and eight seeds in the women's singles.
Ranking Points, Men's Singles
Winner – 250 points
Finalist – 150 points
Semi-finalist – 90 points
Quarter-finalist- 45 points
Round of 16 – 20 points
Round of 28 – Zero points
Ranking Points, Women's Singles
Winner – 470
Finalist – 305 points
Semi-finalist- 185 points
Quarter-finalist – 100 points
Round of 16 – 55 points
Round of 32 – 30 points
Round of 64 – One point
Where can I buy tickets for the tournament?
Tickets can be bought here https://www.lta.org.uk/major-tennis-events/british-major-events/nature-valley-international/tickets/
How can I follow the tournament without going there?
You can watch the tournament on BBC iPlayer. You can also follow the event through their official Twitter here