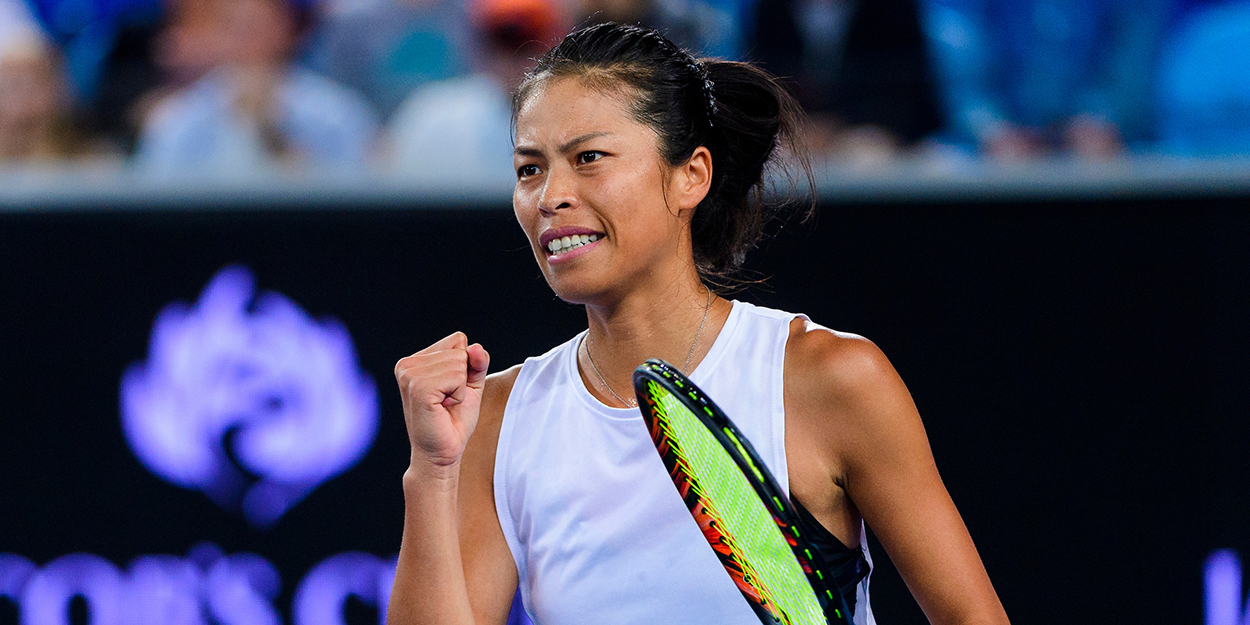 'Naomi Osaka is probably going to smash me,' jokes history-making Hsieh Su-wei
Hsieh Su-wei says she won't be worrying about facing Naomi Osaka at the Australian Open, joking she is 'probably going to get smashed.'
The Taiwanese ace became the oldest women is history to reach a maiden Grand Slam quarter-final in the Open Era when she downed 19th seed Marketa Vondrousova 6-4 6-2 on Sunday.
She will now face 2019 champion Osaka in the last eight, but she insists she won't be wasting energy thinking about it too much.
"I not worry about it," Hsieh said of the upcoming clash with Osaka.
"She probably going to smash me on the court. I try to play my game, do my job, see what happens."
"It was a little bit strange with the crowd, but a great win.
"I have an Australian coach, Australian fitness coach, Australian massage [therapist], Australian hitting partner, so, its extra special."
Osaka won a thriller against Garbine Muguruza to book her spot in the quarters, and she is acutely aware of the threat Hsieh poses.
"I'm not really looking forward to it," Osaka said. "It's going to be really tough. Every time I play her it's three sets.
"It's actually fun when I'm not really angry … For me it feels like whenever I play her I have to expect everything."