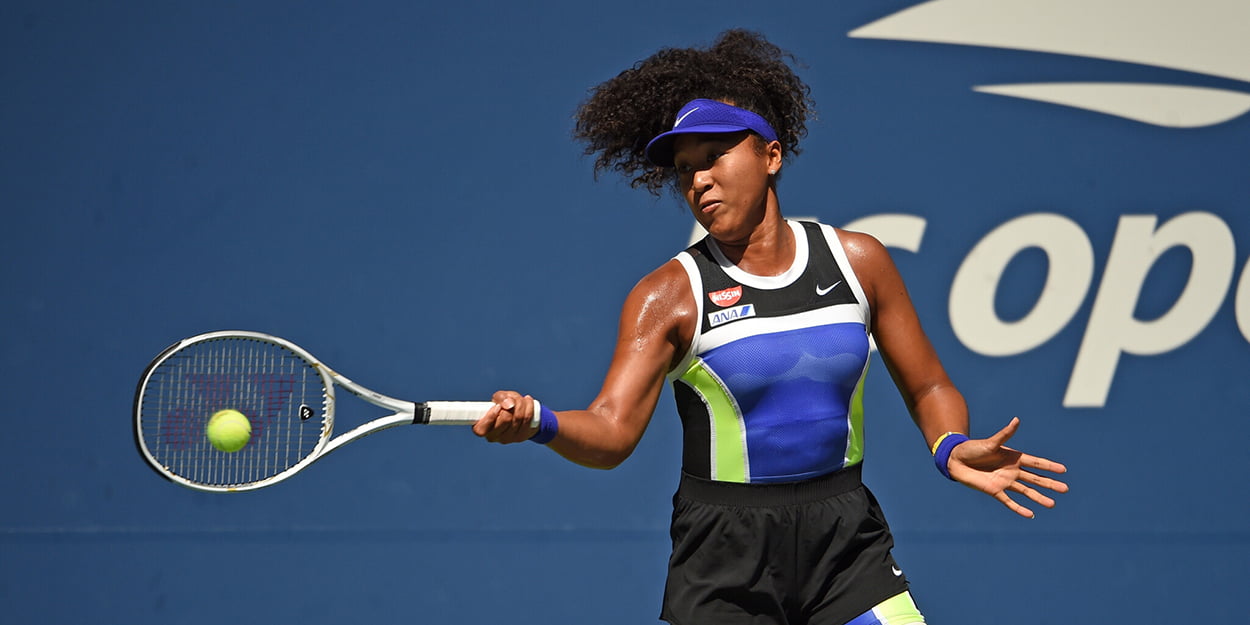 Naomi Osaka admits hamstring injury 'could be better' after she progressed into US Open third round
Naomi Osaka has admitted that her injured hamstring is bothering her, but she is determined to battle her way through it at the US Open.
Osaka suffered the injury at he Western and Southern Open just before the US Open started, and she has had it heavily strapped on court.
She looked uncomfortable at times during her third round match against Marta Kostyuk, dropping the second set before wrapping up a win.
However, she is adamant the injury is not seriously impacting her at the moment.
"It could be better," Naomi Osaka admitted of her leg injury, "but I think for a three-set match, the amount of movement that I did, and the fact that I felt like I could have kept going if I really needed to is definitely a good sign."
Osaka certainly didn't feel like she was at her best on Friday, but she is happy she is 'bulldozing' her way past it.
"You know, I'm trying my best. I feel like I could probably do better.
"I think that you get in uncomfortable situations sometimes, and you definitely have to adjust to them and you can't really bulldoze your way through."