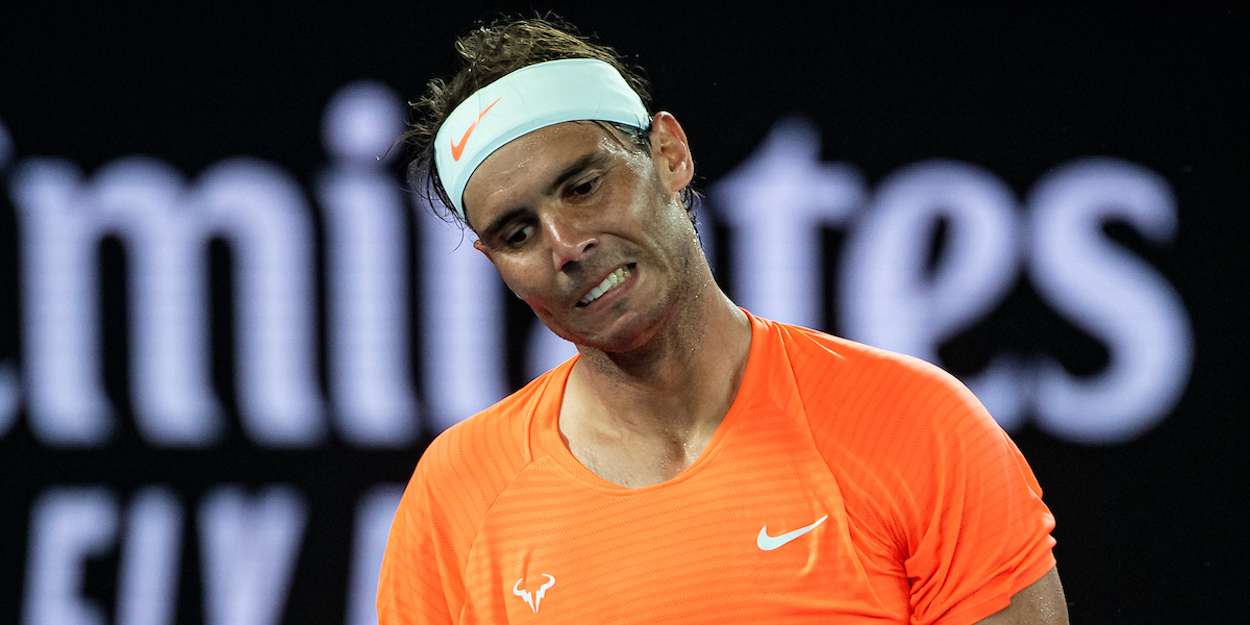 Nadal predicts 'good things' for 2017
Nadal reached his first Grand Slam final since the 2014 French Open in Melbourne, where he lost 6-4 3-6 6-1 3-6 6-3 to his longtime rival.
But despite missing out on a 15th major title, Nadal is content with his progress and hopes to use his month in Australia as a springboard to further success this season.
"I feel happy," said Nadal, who climbed to world No.6 following his run to the final in Melbourne. "I played a great quality of tennis during the whole month that I have been playing. That's great news for me. The only goal for me is keep going. I believe that if I have my body in the right conditions, I can have a great year because I feel that I am playing well.
"I cannot predict what's going on in the future. I believe that playing like this, good things can happen. Can happen here in this surface, but especially can happen on clay. I think I can keep having success in hard courts, but on clay [it could] be special."
Nadal won two ATP titles in 2016 – both on the clay, in Barcelona and Monte Carlo. He has not won a hard-court title in over three years, but he is happy to be back enjoying the sport after a difficult 2016 season struggling with a wrist injury.
"Of course, winning an event like this is so important," he said. "But the real thing is what makes me more happy, more than the titles, is go on the court and feel that I can enjoy the sport. Today I am enjoying the sport.
"At this moment in my career, more than titles, for sure if I am playing here, I believe that I going to win titles. More than all these kind of things is being healthy enough to work the way I need to work, to fight for the things I want to fight. I'm going to keep trying to do and to work the same way.
"I cannot say that I am sad. I wanted to win, yes, but I am not very sad. I did all the things that I could. I worked a lot during all these months. I keep working, and I competed well. I enjoyed the competition. I won against the best players in the world, and I competed well against everybody. That's the most important thing for me, and that gives me confidence to keep playing, and that's what I am going to try."