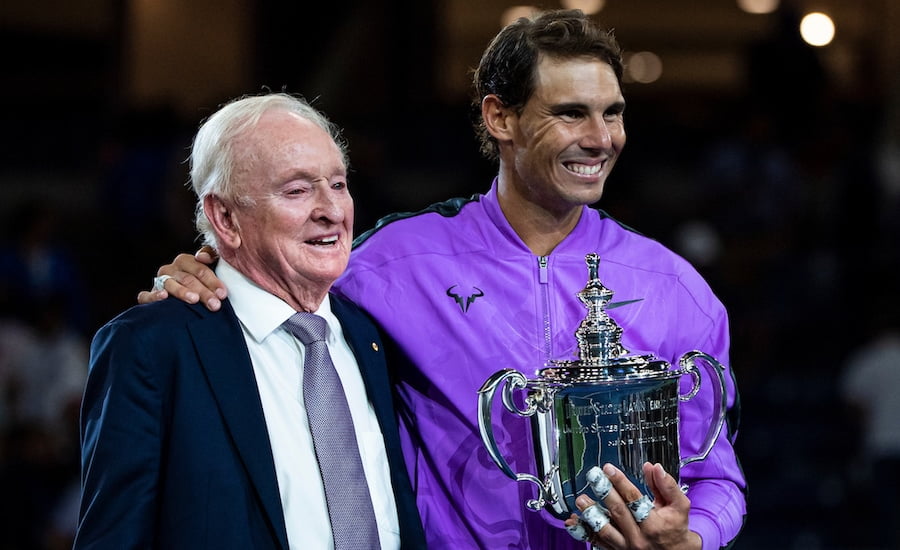 "Nadal most likely will catch Federer within 9 months" says Wimbledon finalist Milos Raonic
Rafa Nadal has the best chance of matching the Grand Slam record of Roger Federer according to former world No.3 Milos Raonic, with Novak Djokovic also likely to get closer
Milos Raonic knows better than most how hard it is to win a Grand Slam singles title having made it to the men's singles final of Wimbledon in 2016 only to be beaten by an inspired Andy Murray looking to triumph for a second time at his favourite home tournament. Which is why his prediction, that the most likely outcome is that Nadal will catch Federer's total of 20 Grand Slam singles titles within the next 9 months and Novak Djokovic will get closer to Federer's total, holds such weight.
Raonic was speaking exclusively with tennishead when asked if he thought it was inevitable that both Nadal and Djokovic overtake Federer's personal total of 20 when he said, "Who do I see winning the 2020 French Open? At this point its hard to see anyone else other than Nadal winning that title. But his achilles heel can be his health.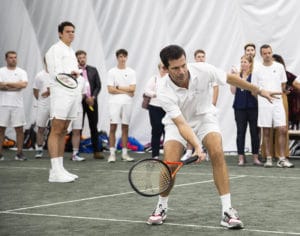 "Who is the favourite to win Australia and Wimbledon in 2020? Probably Novak, hoping he doesn't have lingering issues with his left shoulder.
"So I think if I had to say over the next 9 months who statistically will catch up with Roger's total – most likely Rafa will. Will Novak get closer to Roger – most likely he will"
As things stand Roger Federer holds the record of most Grand Slam singles titles wit5h 20, Rafa Nadal is in second place with 19 and Novak Djokovic is in third place with 16.
Look ahead to the rest of 2019 with our guides to every tournament on the ATP Tour and the WTA Tour. If you can't visit the tournaments you love then do the next best thing and read our guide on how to watch all the ATP Tour matches on television in 2019. To read more amazing articles like this you can explore Tennishead digital magazine here or you can subscribe for free to our email newsletter here
Milos Raonic was speaking as part of Jaguar's official vehicle partnership with Wimbledon, which saw the Jaguar ambassadors lead a tennis masterclass for a group of Ace Pace competition winners.