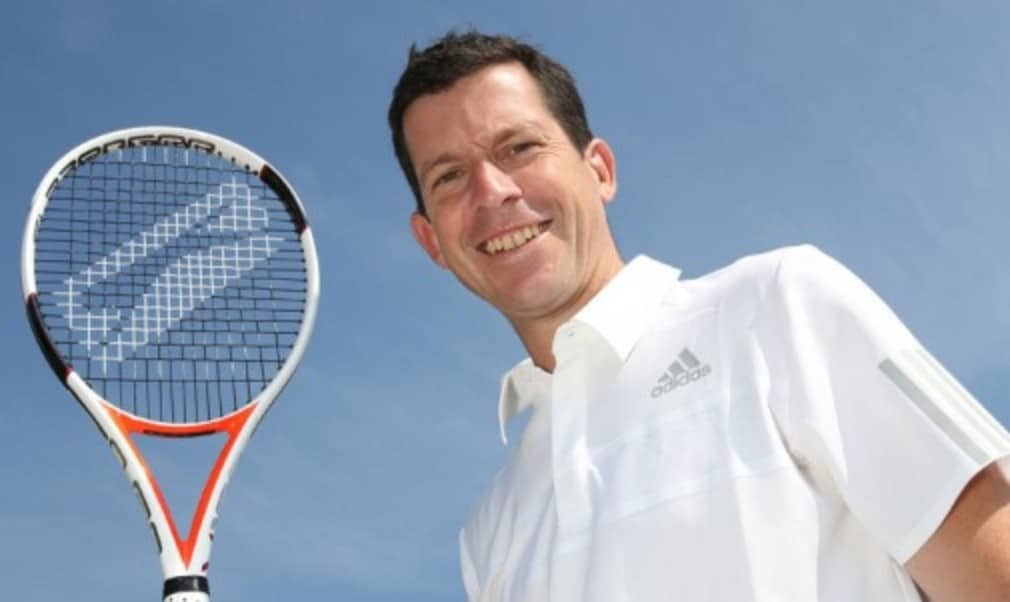 My Wimbledon: Tim Henman
Originally published on 04/07/14
I came to Wimbledon for the first time in 1981 when I was six and I watched Bjorn Borg play on the first Monday. I have still got my ticket and still remember where I sat. That was when I made my one and only career decision: tennis was what I wanted to be a part of and Wimbledon was going to play a central role in that. It was a good day.
I played juniors in 1992 and I lost 6-2 6-1 in the first round. The following year I played doubles with Chris Bailey, we played the Jensens and lost in four sets on Court 2. In 1994 I played singles for the first time and I played David Prinosil on Court 4. I was a set up 3-3, 0-40 on his serve – not that I remember it that clearly!
In 1995 I won my first match – I beat Paul Wekesa and then lost to Pete Sampras in the second round and got disqualified from doubles the same day. Then in 1996 I made my first quarter-final, so it was quite quick from being so bad in juniors in 1992 to a few years later being in the last eight. The first time I played on Centre Court was against Yevgeny Kafelnikov in 1996. He was French Open champion and was seeded five. I saved two match points and beat him 7-5 in the fifth, so that kind of set the tone for a few of my matches further down the line!
It is very difficult to pinpoint my most treasured Wimbledon memory, but one match that people don't talk about so much because it wasn't the best I ever played, was on middle Sunday in 1997. I played Paul Haarhuis and it was probably the best atmosphere I ever played in. It was People's Sunday – they had all queued for tickets and we came into Centre Court to a Mexican wave. I won 14-12 in the fifth. I have only got one tennis picture at home and it's match point on that day.
For me it is my home tournament. I was born and bred in this country. It is the best and most prestigious tournament in the world. It's the history, the tradition, the great champions, the grass, the predominantly white clothing, the grass. All of the above!
Tim Henman is a lifetime Slazenger ambassador and endorses the brand's range of tennis kit and equipment. Slazenger has been proud supplier to The Championships, Wimbledon for 112 years. The Official Slazenger Wimbledon ball is available for £4.99 from SportsDirect.com/tennis